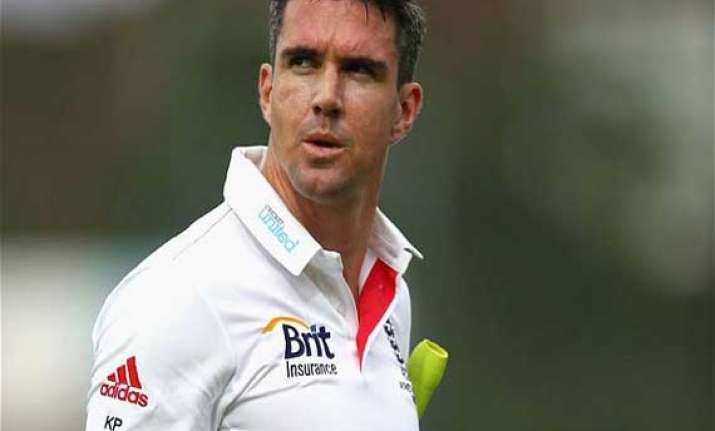 England's on-trial coach Ashley Giles feels decision to sack Maverick cricketer Kevin Pietersen was right and that his players must leave him in the past if they are to free themselves to build a new future.
Defeat in the first one-day international against West Indies in Antigua on Friday extended their run to 16 losses in the last 19 matches against Test-playing nations.
But Giles believes the long-term gain of doing without one of the best batsmen in world cricket will be worth the short-term pain.
As a team-mate I know Kevin was a fantastic player for England, but there is no going back,' said Giles. 'Kevin's departure is always going to be brought up until we start winning, but we have got to move on because the decision has been made, we are all behind it and it is the right thing to do.'
Asked to explain why he endorsed the decision to sack Pietersen, made by the England management with the backing of skipper Alastair Cook, Giles declined to go into detail. That was despite reports of divisive behaviour towards Cook, coach Andy Flower and vice-captain Matt Prior.
But Giles did say: 'I'm fully supportive of the decision. It is not about one guy paying for what happened in the winter, but this team do need to move on.
'Kev has been a good servant of English cricket but that's gone and there is no point in going back into history.'
Any attempts to move on from the controversy were hampered yesterday by separate spats between Pietersen, Prior and retired off- spinner Graeme Swann.
Prior's claims, made at a function in Dubai, that team spirit would improve as a result of Pietersen's exit provoked the former England batsman to suggest the under-fire keeper should spend less time doing Q and As and more time in the nets.
Team ethics and a team culture are part of the equation for everyone, not just relevant to KP,' he said. 'But we need to create a new culture and a new environment.