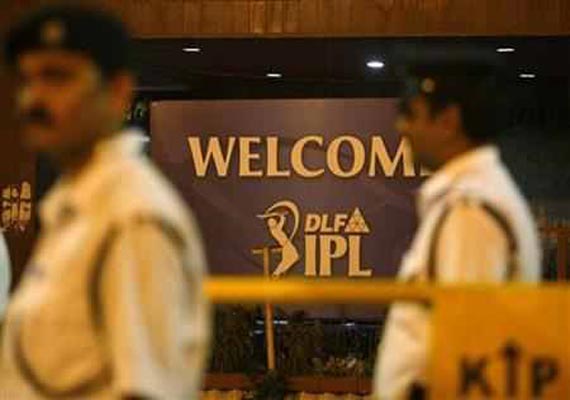 New Delhi, May 17:  A day after the Delhi Police unearthed an alleged spot-fixing racket in IPL matches, a host of other probe agencies have begun sniffing for any clandestine 'hawala' transactions linked to it.
The Enforcement Directorate (ED), which is tasked to check illegal payment gateways like 'hawala' and unreported cash transactions, has started scanning operations of suspected dealers even as it plans to soon approach the Delhi Police to get more information in this recent case.
The ED, according to sources, maintains a dossier on dubious dealers who are suspected to be dealing in 'hawala' money and instances like spot-fixing not only contravene forex laws but also could result into money laundering crimes.
The ED checks 'hawala' dealings under the provisions of the Foreign Exchange Management Act (FEMA) and initial probe inputs in IPL spot-fixing case point that this illegal channel of money routing could have been used to make payments and push illegal cash between bookies and players.
The Delhi Police has yesterday arrested three Indian cricketers—S Sreesanth, Ajit Chandila and Ankeet Chavan—for spot fixing IPL matches for payments of upto Rs 60 lakh for giving away pre-determined number of runs in an over.
The police had also arrested 11 bookies in the case.
The Directorate of Revenue Intelligence (DRI) may also
launch a probe to trace revenue leakage via hawala transactions by the suspects in the case.
The money claimed to be paid to the cricketers for spot fixing could have been routed through some dubious foreign and domestic destinations in order to dodge authorities, DRI sources said.
DRI had in March this year registered a case of alleged customs duty evasion of hundreds of crores of rupees by a Singapore-based firm in bringing broadcasting equipment for the IPL T-20 cricket tournament.
Also, it had in April DRI issued a show cause notice to former IPL Commissioner Lalit Modi and two others for alleged evasion of customs duty of Rs 18.32 crore in import of an aircraft.
Meanwhile, the Income Tax department has brought on its radar again some of the IPL cases it has been probing since last year to "underline" possible cases of spot-fixing or fixing of a complete T20 match during the current edition of the cricket tournament.
The I-T has already questioned and recorded the statement of five IPL players whose role was last year questioned with regard to these allegations brought out by a TV news channel sting operation.
"The department is working on this case to underline if there is any role of fixing of any sort and evasion of taxes in the IPL tournament," a senior official involved in the probe said.