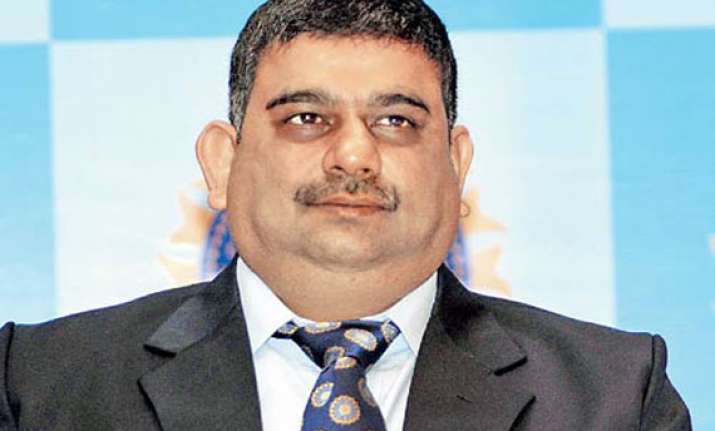 Bhubaneswar: Newly-appointed IPL Chairman Ranjib Biswal today said the roadmap he prepared to make the tournament clean and corruption-free would be placed before the event's Governing Council at its meeting scheduled to be held in Delhi on October 6.
"I have something in mind. I will share this with members of the Governing Council including Ravi Shastriand GR Vishwanath. Then only I can be able to speak publicly on it," Biswal told reporters here while replying to queries on roadmap to sweep corruption from IPL matches.
Stating that 'check and balance' was essential to ensure a clean IPL tournament in 2014, Biswal said the Governing Council members would together take a decision about IPL's next course of action.
Asked about match-fixing and corruption in the IPLthis year, Biswal said, "The IPL Governing Council will also review the past incidents."
BCCI has already taken certain steps by appointing anti-corruption units involving IPS officer, he said, adding one such unit would keep a vigil on each IPL team too.
On possible increase of teams under IPL tournament, Biswal said the Governing Council would deliberate on this matter at its October 6 meeting.
"The council will decide whether eight teams will participate or to increase the number to 10," Biswal said.
Biswal, also president of Odisha Cricket Association (OCA), said Cuttack was a venue of IPL matches. It comes under the catchment area of Sunrisers Hyderabad
.
"I will try to convince them to take Cuttack as a venue," the 43-year-old IPL Chairman said.
Earlier after becoming IPL chairman, Biswal had announced "I will try to make IPL a clean cricket tournament. Besides, I will also see that IPL matches will be played in a better way with every passing season."
Besides Biswal, the Governing Council of the IPL comprises T C Mathew, Amitabh Choudhary, Chetan Desai, Nilay Dutta, Subir Ganguly, Ravi Shastri, GR Vishwanath, Arindam Ganguly (Special Invitee) and C K Khanna (Special Invitee).