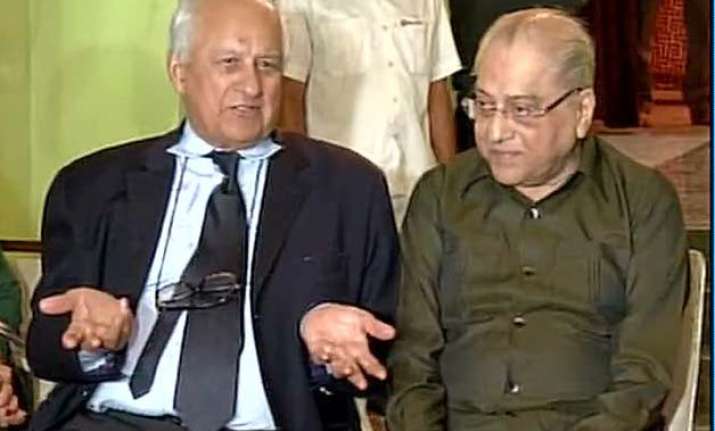 New Delhi: Indo-Pak bilateral cricket ties are set to resume in December this year, Pakistan Cricket Board (PCB) chairman Shahryar Khan confirmed in a press conference held today in Kolkata.
A MoU has been signed between the two cricketing nations to play five series in the next eight years. The series will start in December this year with five ODIs, three tests and two T20 internationals in UAE.
After two years India and Pakistan will be playing ODI series with each other. The last time the two nations played was in the year 2013. Also this will be the first test series in more than seven years.
The PCB chief Shahryar Khan, who is in India, met BCCI President Jagmohan Dalmiya at his residence in Kolkata in a bid to restore the bilateral cricket ties between the two nations. 
"Have come here to first to congratulate my old friend, to pick up thread of cooperation with more cricket control in India," he said.
"We go back to the time when we jointly started the India-Pakistan series in 2004 and I can tell you that these series between Pakistan and India are more important than any other series in the world," he added.
"Its a re-beginning,a revival of Pak-India cricket which is so important to cricketing community of India and Pak and rest of world," Khan said.
Khan also said that he will continue talks with his Indian counterpart in a way to reviving the India-Pakistan series.
Earlier, Shahryar Khan was stopped in Kolkata airport by the Immigration Department on Saturday. The PCB chairman was held by official as he landed directly at the Netaji Subhas Chandra Bose International Airport without proper immigration papers. As per the travel rules, he was supposed to enter India via Delhi.
He was allowed to go by the officials after intervention of Ministry of Home Affairs.