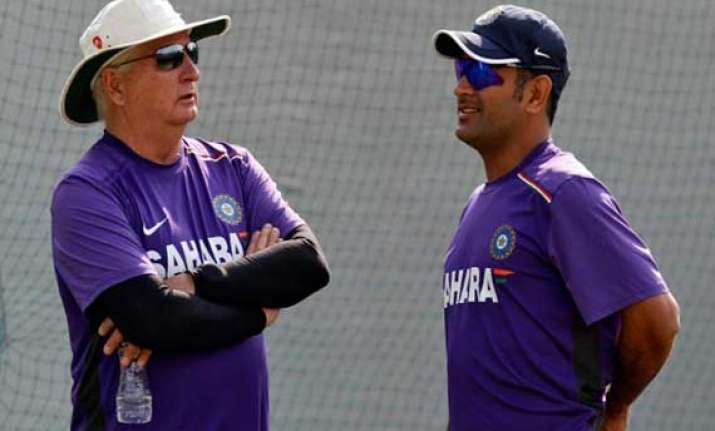 Nagpur: For India it will be a do or die situation when they take on upbeat Australia in the penultimate ODI on seven match series here Wednesday. Australia are 2-1 up in the series with last two ODI washed out because of ranis.
Caught on wrong foot by Australia who were dubbed as underdogs when the landed here, India will be fully aware that any slip-up at this stage could cost them the series.    
Though Indian batsmen have performed well  so far in high scoring games but bowlers need to pull up their socks and fire in unison to upset the apple cart of the Australians. 
Even Australia are aware of it and want to wrap up the series in Nagpur itself.       
"From our point of view this is the game we want to win. We don't want to save it for the last game on Sunday at Bangalore. We want to wrap up with this game. Obviously from India's point of view they need to win to stay alive and from that point pretty crucial for them," said Australian left arm spinner Xavier Doherty on Monday after practice session.     
Among the batsmen,
Virat Kohli
and Mahendra Singh Dhoni are the top-scorers for the hosts, with the former consistently brilliant and the captain playing that superb innings at Mohali to help the team recover and post a challenging 300-plus total that was chased successfully by the visitors.     
Openers
Shikhar Dhawan
and
Rohit Sharma
produced top drawer batting in the second ODI at Jaipur with excellent knocks of 95 and 141 not out that helped India chase a huge target of 360 with plenty to spare.