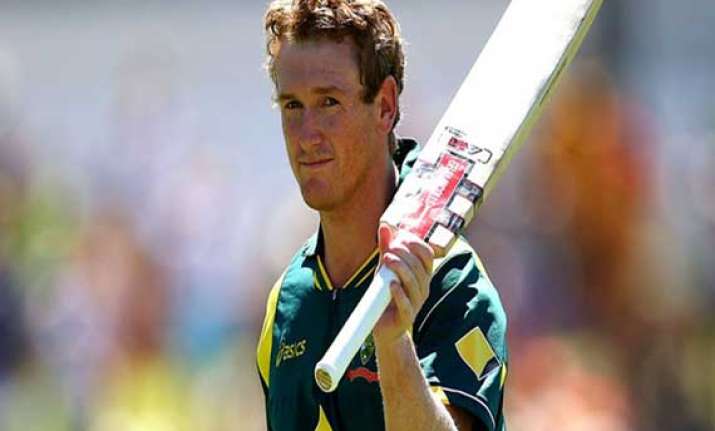 Nagpur: Relaxed and confident Australian captain George Bailey said they are high on confidence for the penultimate game here.
India, trailing 1-2 in the seven match ODI series, are under immense pressure to stay alive in the series, though Indian spinner Ashwin said "There is no pressure as such we are just going out and enjoying ourselves. This game is going to be crucial, so we just want to enjoy ourselves and see where we can take it. It has been a good and tight series so far."      
Australia are currently leading 2-1 and needed just one more victory to clinch the series, while India will have to win both their remaining games.     
"We are very happy to be 2-1 up. We have played some very good cricket. We look forward to tomorrow's game. The three games have been outstanding. We are finding a lot of confidence at the moment. That stems from the way the tour has gone so far," Bailey said at the pre-match press conference here.     
"I am quite happy most of the time. I am enjoying the tour. We are playing some good cricket," he added.     
Bailey has led from the front, having amassed 318 runs in the four innings he has batted so far in the best-of-seven rubber at a very impressive 100-plus average.     
Bailey, who has looked extremely dominant against the Indian spinners, especially Ravichandran Ashwin, in the series, applauded his team's batting.     
"We have been pretty consistent with our batting and probably most important is, we are clear about our roles over the last 6-7 games," said Bailey., who has been his side's highest scorer by a long distance with 98 as his best effort so far.     
Australia has amassed 300-plus totals in three matches and a solid 295 in the rained-off fourth ODI at Ranchi.