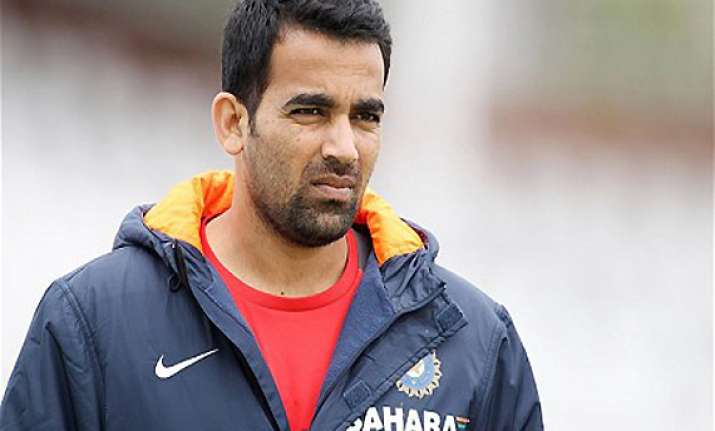 New Delhi: With the loss in the first ODI against Australia, What India lack against the Aussies is an aggressive pace attack.
As Zaheer Khan is fit and showed tremendous bowling in the  unofficial West Indies A test match, he could enter Indian ODI squad if media reports are to be believed.
Zaheer Khan took 3 wickets from 11 balls against the West Indies A. Seeing his performance, he could be called by the selectors to play in the remaining ODIs.
India's lost in the 1st One-Day International against Australia by a huge margin of 72 runs and the match has shown major difference between the teams in the fast-bowling department.
It is not an unknown fact that India's fast bowlers will always be second-best when compared to Australia's.
This was evident when the sides met in the first One-Day International (ODI) in Pune on Sunday.
The one-off Twenty20 International (T20I) had both sides scoring in excess of 200 runs.
Australia scored a challenging 304 for eight in the first ODI. Aaron Finch (72) and George Bailey (85) got big half-centuries and there were healthy contributions from Phil Hughes (47), Glenn Maxwell (31) and James Faulkner (27).