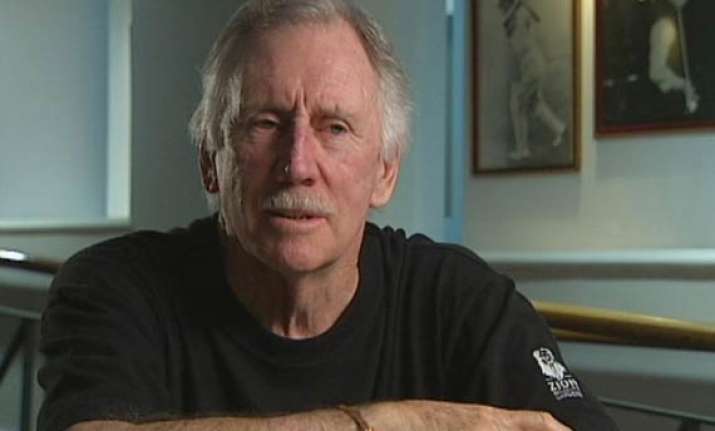 Bangalore: Former Australia captain Ian Chappell is absolutely livid about the 22-yard strip at Trent Bridge which was on offer and has urged the authorities to "sack curators" who produce poor quality pitches.
"That (Trent Bridge) wasn't a good surface for players to showcase their talent. I hope we are not going to see more of this. If the curator produces more of bad pitches then sack him. If he produces good pitches and home sides keep losing - guess what, go and find better players," Chappell, who is not known for mincing words, told PTI during an exclusive interview.
Chappell,who has been hooked to cue sport playing a few frames with World Billiards Champion Pankaj Advani at the Karnataka State Billiards Association (KSBA) headquarters, spoke on a range of topics from pitches, to Virender Sehwag's comeback and exclusion drama of Kevin Pietersen.
"The good pitch also exposes the weaknesses of the players, which is good for the game. It also gives an opportunity for the selectors to look for better player. If anybody does not do well—he will be found out and he is gone," he said.
Chappell feels commercial considerations were taken into account while preparing a lifeless track at Nottingham.
"I suspect that it was done for the bottomline to have five days of Test. That's rubbish," Chappell said.
The former Aussie captain also wants that curators should be freed from players or administrator's interference.
"The administration, players should shut up and leave it to the curator because curator is like a player. He has got pride in his ability. He wants to produce a good pitch that will give result sometime later on the fifth day," he said.
Commenting on the upcoming second Test at Lord's starting Thursday, Chappell questioned England's decision to recall inexperienced left-arm spinner Simon Kerrigan in their squad after the battering he got Down Under from Shane Watson in the only Test that he had played earlier.
"They have Simon Kerrigan as a spinner. Of what I saw of him last year against Australia, the Indian batsmen should be rubbing their hands in glee with the kind of batting they have," he said.