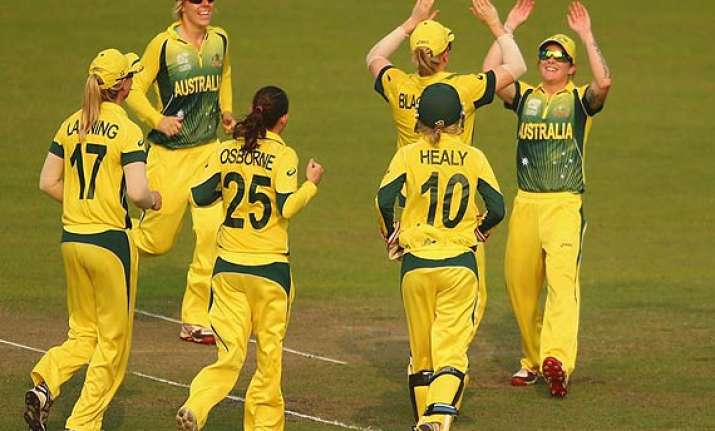 Mirpur: The bad news from the ICC world T20 continues  for the cricket fans of the Caribbean Islands  as their women  team had lost in a semi-final game against the two time T20 champions Australia.
In a hotly contested game that was decided in the last over, Erin Osborne emerged the star. Osborne took a wicket for 18 off her four overs, but more importantly, she took the vital catch of the dangerous Deandra Dottin.
That, with West Indies needing 23 off 11 balls, proved to be the clincher for Australia, which now has an opportunity to gun for a hat-trick of ICC Women's World Twenty20 titles.
"She's one of the cleanest hitters of our game, so to get the catch in the end was particularly satisfying. Maybe if this was Sylhet, it would have landed beyond the ropes," laughed Osborne.
Australia won the toss and chose to bat first and putting up a total of 140 runs for the loss of five wickets in 20 overs in reply to which the West Indies women team could make only  132 runs for the loss of four wickets.
Brief Scores==
Australia==(EJ Villani-35,AJ Healy-30*) A Mohammed-4-0 -24-2.
West Indies==(DJS Dottin-40,SACA King-36), EA Osborne-4-0-18-1)