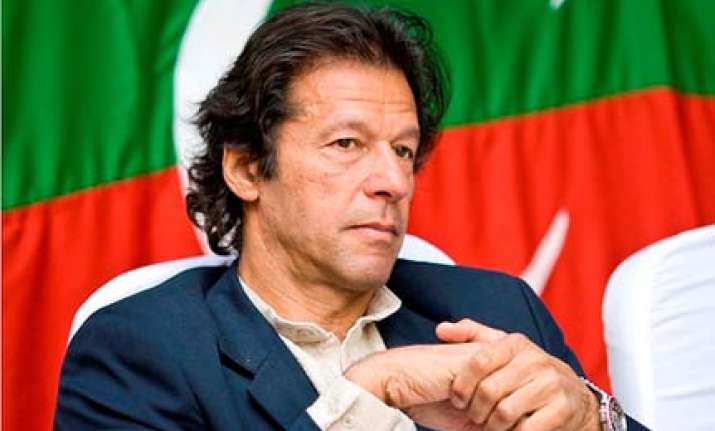 Karachi: Former Pakistan captain Imran Khan has called for an overhaul of the Pakistan Cricket Board (PCB) after the International Cricket Council (ICC) warned the board to improve its governance and enforce anti-corruption measures.
"The ICC move to warn us and put us on notice is a shameful day for every Pakistani. It is a shame for Pakistan cricket and the reason is we don't have any cricket institution in Pakistan," the Daily Times quoted Imran, as saying.
"Ijaz Butt's governance has been a failure. He should have resigned the moment he apologized to the England board and withdraw his statement because they threatened him with legal action," he added.
Imran further said that although the country had lots of talent, Pakistan cricket was in constant crisis due to the reason that there is no "meritocracy" in the cricket structure.
"Tell me in which country does the president appoint the chairman of the cricket board. Today we face problems because the cricket board never took action against players accused of match-fixing," Imran said.
"In order to save itself and to ensure we didn't lose key players, the administrators were reluctant to carry out and complete investigations against such players. The PCB itself should have taken action against the players instead of waiting for the ICC to step in," he added.
Taking serious note of the continuing decline in the governance of cricket in Pakistan, the ICC in its two-day board meeting in Dubai gave out a clear message to the PCB that it should either buck up and sort out the game's administration within a month or be ready to face the consequences, potentially in the form of sanctions.
"The PCB must act and be seen to be acting to uphold the zero-tolerance attitude to corruption in sport. In this regard, the PCB is required to conduct a thorough review of player integrity issues across all authorized cricket in Pakistan and report back to the Pakistan Task Team within 30 days," the ICC had said in statement.
The ICC wants PCB to implement not only a competency-based education programme for all registered players, but also a proper, accountable and robust disciplinary process for the sport.
It has also asked for the introduction of a domestic anti-corruption code, which mirrors the ICC Anti-Corruption Code.
"If the PCB fails to carry out the above to the satisfaction of the ICC Board, acting in consultation with the Pakistan Task Team, within the next 30 days, the ICC Board will consider what further action, including, if appropriate, sanctions, is required in the circumstances," said the ICC statement.