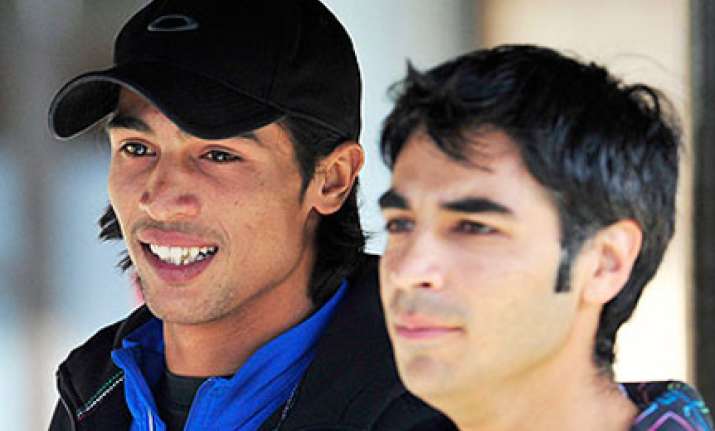 Dubai, Oct 31 (PTI) The ICC code of conduct commissioner Michael Beloff today dismissed the appeals of Pakistani cricketers Salman Butt and Mohammad Aamer against their suspensions for alleged spot-fixing.
The world governing body of the game had suspended the three Pakistani cricketers last month when a British tabloid claimed that they were involved in spot-fixing.
The players had appealed against the suspension but Mohammed Asif had withdrawn his appeal.
Having considered every aspect of the case I dismiss their appeals and they remain suspended," Beloff told reporters outside the ICC headquarters here.
The rejection of appeals means that all three cricketers will have to appear before a ICC code of conduct commission.
"The players have denied the charges, but they will remain suspended before a code of conduct commission is formed to hear the case," Beloff added.
The code of conduct commissioner chose not to speak if the Pakistani cricketers were guilty.
"It was not up to me to decide whether they committed any crime, the commission will establish their guilt and if they are found guilty then they will be given punishment as per the ICC code of conduct," Beloff said.
British tabloid 'News of the World' had shook the cricket world with a sting operation which had suspected bookmaker Mazhar Majeed claiming that he paid bribes to three cricketers for sending down no-balls during the Lord's Test against England in late August.
Scotland Yard is also carrying out a separate investigation into the case and has spoken to the three players and Majeed.
After the Test series, the third One-dayer at the Oval also came under suspicion but the ICC later cleared the match of any wrongdoing.
Pakistan Cricket Board had backed the players calling the entire episode a conspiracy. PCB chief Ijaz Butt had in fact created a flutter by saying that it was British players who took money to throw the Oval ODI. PTI