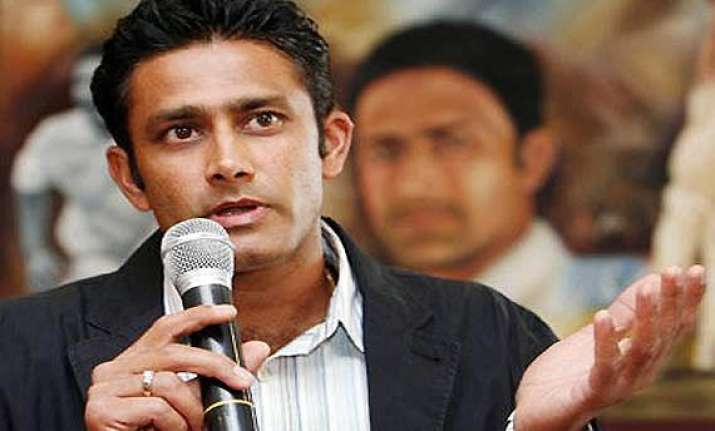 Panaji: Anil Kumble, one of the most respected cricketers to have led the Indian team, says if he became the Test captain it was only because no one else was interested in doing the job.
"I became captain after playing 17 years for India so probably I became captain by default because nobody else wanted it," Kumble, who led India Test team for year after being appointed skipper in November 2007, said.
"Rahul Dravid had just given up the captaincy and at that time probably it was too early for MS Dhoni to step in as a Test captain and Sachin (Tendulkar) also did not want it, so they looked around and say ok Anil is the only guy and let's give it to him," Kumble said.
Kumble was speaking at the real estate developers body Credai's youth confluence here.
Kumble, who ended his career with 619 wickets in 132 Tests and 337 wickets in 271 ODIs during his illustrious 18-year career, said it was a transition period for Indian cricket when he was at the helm of affairs.
"...I also knew I am in 17th year of my career and am not playing for long so that was transition I have to handle the team of former captains, one day captain," he said.
Kumble, 41, said his style of leading always inclusive as he involved the youngsters in decision making.
Asked how he managed to get the best out of the players during his captaincy, the ace leg-spinner said he enjoyed a comfort level with his colleagues.
In the 14 Test matches that Kumble played as captain, India won three, lost five and drew six. He had led India to a memorable 1-0 home series win over arch-rivals Pakistan, immediately after being anointed as skipper.