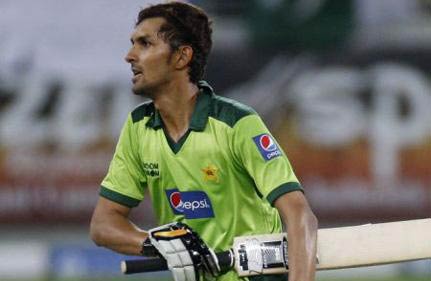 Karachi, Nov 9 (PTI) Pakistan wicketkeeper Zulqarnain Haider, who retired from international cricket under pressure of death threats for refusing to fix matches, was today questioned by Scotland Yard and ICC Anti-Corruption unit in London in connection with his claims that he was approached by bookies.
The Pakistani glovesman, who fled to London midway through a series against South Africa in the UAE after receiving death threats for refusing to fix matches, said he was issued a temporary stay permit by the United Kingdom border agency.
The Scotland Yard and ICC ACU guys have questioned me and the border agency has issued me a temporary permit to stay for one month," Haider told 'Geo News'.
Sources said Haider had applied for political asylum on reaching Heathrow airport last night and had been questioned by the UK border agency in this regard.
'He now has one month before his case can be reviewed and processed. He has also been called up by the UK Interior Ministry tomorrow," one source told PTI.
Haider told the news channel that he had never intended to apply for political asylum on reaching London but had to do it under the pressure of death threats.
"But there is lot of pressure on me and my family and yet if the government is today wiling to give me assurance of security I am ready to return to Pakistan," he said.
"I still have not given up on playing for Pakistan if today the Pakistan board wants me in the team I will go," he added.
Haider, who left the team hotel without apparently informing the team management hours before the fifth and final one-dayer against South Africa, said he remained concerned about his family in Lahore.