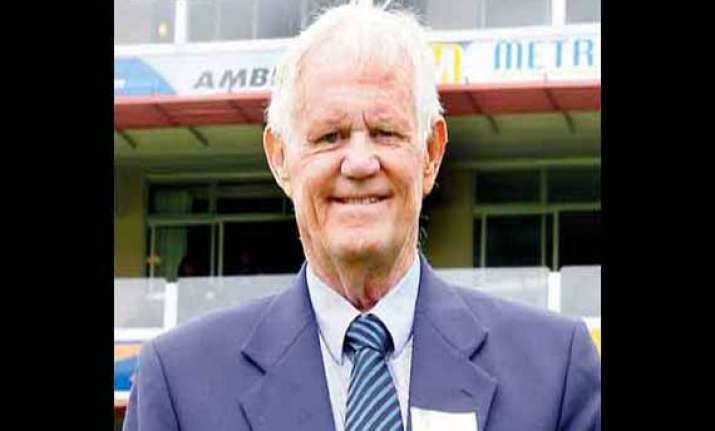 New Desk:  One of the most stylish left handed batsman ever to play the game of cricket and legend of South African cricket Graeme Pollock is facing an acute financial crisis and is compelled to live a life of destitution
Graeme Pollock, one of the greatest ever to grace the game of cricket and easily its most gifted left hander, is living a life of  dearth in Johannesburg. Graeme is unable to pay his medical bills and facing the disgrace  of being thrown out of his only house.
The South African legend ­ whose Test career was curtailed because of the country's isolation in the Apartheid era, but gave enough evidence of his genius in the 23 games he played .He  recently had a stroke restricting his movements, Pollock is now unable to take up any work to repay nearly  250,000 dollars  he has borrowed from banks and is just days away from losing his home which he had mortgaged.
Graeme is now looking for assistance  from the cash rich BCCI and the ICC headed by N Srinivasan. The last two years have proved to be a nightmare for the legend who at 70 has been diagnosed with Parkinson's and colon cancer   Pollock's agent said "It's really sad to see someone who brought so much joy to cricket, in this position".
Pollock himself feels that it is not easy for a retired cricketer to make ends meet in South Africa. "There is not much one can do as an old South African cricketer. Unlike in India, the system here does not support retired players. I have heard that the Indian board disbursed money to former cricketers and has set up a system of monthly pension. We've no such privileges here," he said.
Graeme, uncle of former South African speedster Shaun Pollock, said while cricketers now make a lot of money, in his time it was different. "I played 27 years in first class cricket. South Africa was isolated from 1971 to 1992 and it was very difficult for any South African cricketer to survive in that period. Everyone had to do jobs and play cricket as a pastime rather than as a career".
Sunil Gavaskar, who has written glowingly about Pollock's exploits, believes that there will be many in India willing to help the ailing master. "He is not only one of the greatest batsmen in the history of the game but also one of the finest gentlemen that you can come across.
For all his stupendous achievements, he remains a humble person who hardly talks about himself but is happy to talk about the current generation of players.
There must be many who grew up delighted by his batting who must now be in a position to help their hero in his retirement and I do hope they do that and see that their hero lives the rest of his life with dignity and respect," Gavaskar said.