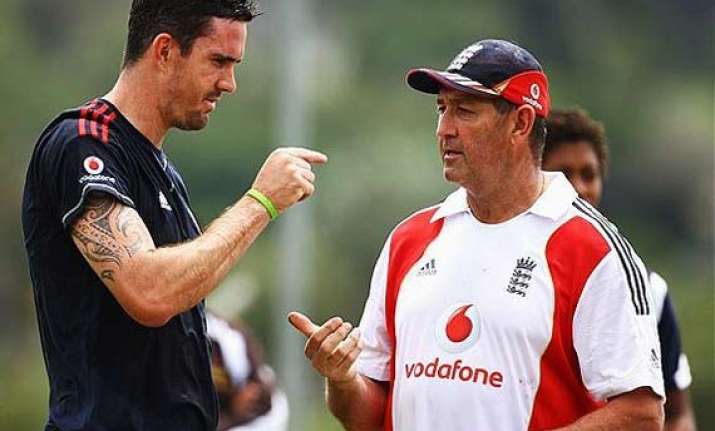 London: Former England captain Graham Gooch has rubbished Kevin Pietersen's views in his controversial autobiography about former coach Andy Flower and wicketkeeper Matt Prior and also urged England players led by Alastair Cook to break their silence on the issue in a broader manner.
"Kevin Pietersen is entitled to have his say. He has been a match-winning player for England. I am sad to read his comments and I do not concur with many of his views," Gooch told 'The Daily Telegraph' newspaper.
Gooch termed Flower as England's anchor.
"I call Andy England's anchor. As head coach he created a calm and committed atmosphere in the England dressing-room. He had great determination to prepare for every format of the game. He always looked to promote attacking ideas to win matches," Gooch, who was the batting coach during Flower's tenure, said.
"He brought a new belief to players following a period of turmoil - at least that's what I noticed during my involvement as batting coach. He had strength of character and integrity, and as a student of the game was always looking to embrace new training methods and ideologies. He created a top-class atmosphere as mentor and motivator.
"When Kevin had been dropped for messaging South Africa's players about Andrew Strauss in 2012, it was Andy who wanted to be conciliatory and build bridges. If the allegation over the message's content was accurate, it was unforgivable and lot of people were saying there was no way back for KP after that episode. But Andy told me he was keen to repair the damage."
Gooch said he does not remember about senior players bullying juniors for dropping catches.
"I certainly don't remember any contretemps about dropped catches. Of course, you are trying to push the team to perform at its maximum and there are occasional flashpoints, but nothing I remember carrying over.