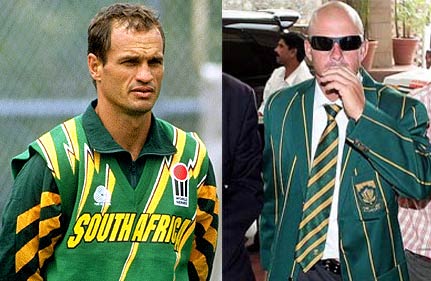 Johannesburg : Disclosures in Herschelle Gibbs' no-holds-barred autobiography titled 'To the Point', have brought the curtains down on the out-of-favour South Africa opener's career, feels former skipper Kepler Wessels.
"This surely puts an end to any hopes he had of playing for South Africa again," Wessels said.
"These are some serious allegations and making them doesn't help anybody. One can only wonder what his reasons are," Wessels, who is now South Africa 's batting consultant, was quoted as saying by 'The Times'.
Wessels said Gibbs could now expect some serious action from Cricket South Africa (CSA), with whom he is contracted until April next year.
CSA president Mtutulezi Nyoka was, however, guarded in his comments about Gibbs' book.
"I have only read what I have seen in the paper and, because I have not read the book, I cannot comment. I would prefer to read books that nurture the development of the youth, not books that focus on the bad," Nyoka told the daily.
"CSA advocates transparency, as I do. We have to, by the nature of transparency, take the good with the bad," Nyoka said.
The book, which contains stories ranging from Gibbs' sexual escapades, involving other South African players as well, to his fight against alcohol abuse, has created quite a stir in South African cricket circles.
In the tell-all book, Gibbs also accused senior players -- skipper Graeme Smith, Mark Boucher, Jacques Kallis and A B de Villiers -- of being part of a "clique" which created divisions in the side.