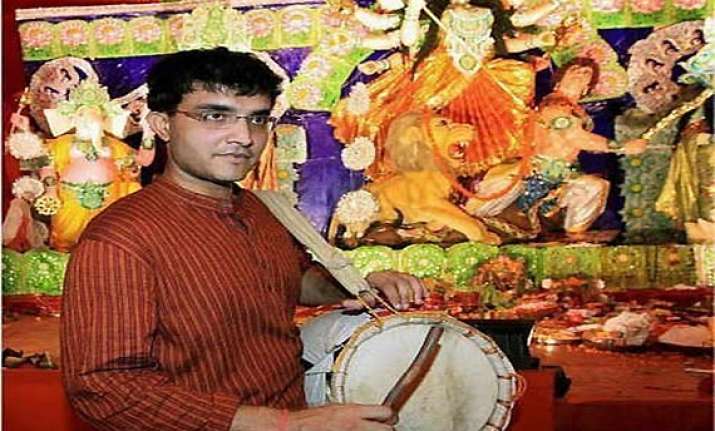 Kolkata: Taking a day off from the ongoing India-Australia series, former India captain turned commentator Sourav Ganguly joined the Durga Puja festivities
at the Barisha Players' Corner pnadal.     
"I've taken a break (from commentary in the India series), so I'm back home celebrating the pujas," Ganguly said while visiting the pandal here on Mahanavami, the penultimate day of the pujas.
Ganguly, the biggest cricketing idol here, was thecynosure of all eyes at the Players' Corner pandal on Biren Roy Road East in Behala.
Ganguly, who commentated in the only T20I of the series on October 10, said he would resume his commitment after celebrating Dussehra tomorrow.
"We have seen him dance to the drum beats and do the dhunuchi naach (a dance) in the past. We are expecting it this time also," Mithu Sarkar, one of the visitors said.