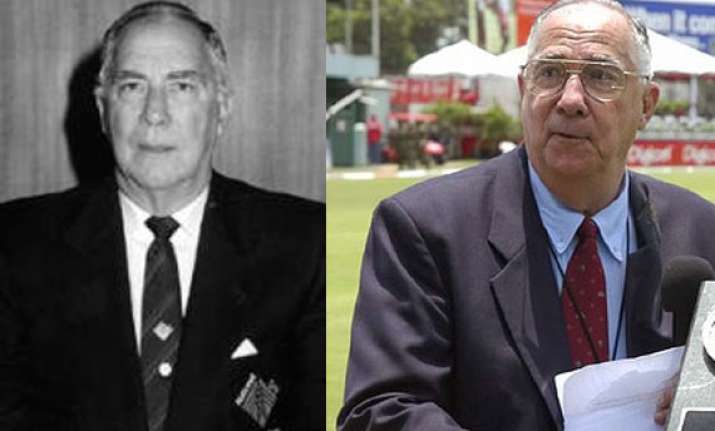 Port of Spain:  Former Jamaica and West Indies wicketkeeper Jackie Hendriks says he is surprised at the decision by the West Indies Cricket Board (WICB) to present him with a Lifetime Achievement Award.
The Award was presented to Hendriks during the recent joint WICB/West Indies Players Association (WIPA) award ceremony at the Hyatt Regency Hotel, Port-of-Spain.
"It was a great honour," said the former West Indies team manager Wednesday.
"I wasn't expecting anything like that. I don't know how deserving I was of it. Anyway, I was very happy to receive the award."
Hendriks played 20 Tests, from 1962-1969, scoring 447 runs and claiming 47 dismissals (42 catches and five stumpings).
In his First-Class career, from 1953-1969, he scored 1,568 runs and took 190 dismissals (140 catches and 50 stumpings).
"When you do something that you enjoy and love, it doesn't seem arduous as others may think. It is a lot of fun," said 79-year-old former cricketer and sports administrator.
"It was a great sense of pride for me to wear the tie and the blazer. It was always a lot of fun. I played with some very marvellous people and it was enjoyable."
Hendriks also served as an International Cricket Council match referee during the 1990s, and saw a number of changes to the game