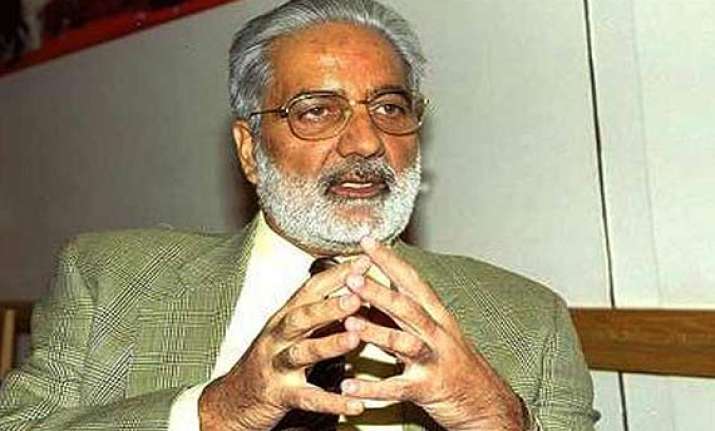 Chandigarh:  Former BCCI president and veteran cricket administrator Inderjit Singh Bindra has decided to resign from the post of president of the Punjab Cricket Association (PCA) after being actively involved in its running for the past 36 years.
Senior IAS officer DP Reddy on Saturday took over as the president once Bindra announced his retirement from sports administration.The Executive Committee (EC) of the PCA met at PCA stadium at Mohali today where the two decisions were taken.     
According to PCA Secretary MP Pandove,the executive committee decided to consider the request received from 70-year-old Bindra, regarding his unavailability to discharge the day-to-day responsibilities of the PCA affairs and his inability to attend to the administrative works of the Association, especially in view of the works relating to upcoming new PCA Stadium at Mullanpur.     
Bindra requested the EC to find his replacement so that the concerned person can discharge the duties of the PCA president in an efficient manner.Pandove said the EC placed on record its immense appreciation for the works done By Bindra and unanimously decided to appoint 56-year-old Reddy as the president of the PCA.     
The EC also discussed the proposal of the secretary to summon the Extra Ordinary General Body Meeting to make relevant amendments, in tune with time, to the Memorandum and Articles of the Association and authorised the Pandove to call the meeting at an appropriate time.     
The Executive Committee discussed and decided to appoint various sub-committees and Incharge of various activities for the successful conduct of the CLT-20 to be held next month.