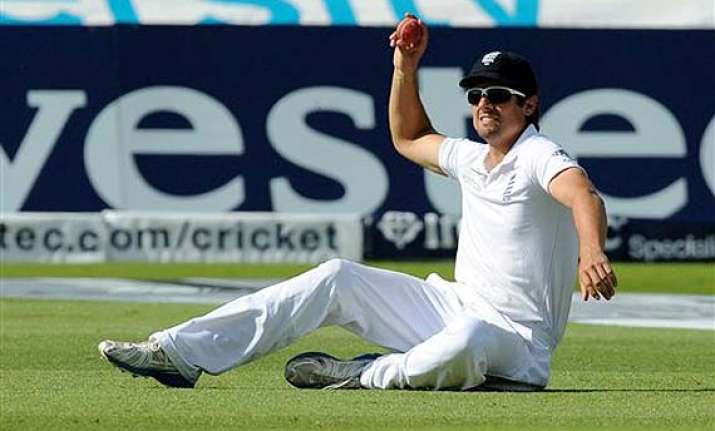 London: Critics might be calling for his head, but under fire England captain Alastair Cook  said he is not willing to step down from the leadership position at the moment despite his side crashing to a 95-run loss in the second cricket Test against India at Lord's here today.
India clinched their first Test win at the historic Lord's in nearly three decades after riding on Ishant Sharma's inspired spell of fast bowling to take a 1-0 lead in the five-match series.     
India registered their first Test win at Lord's in 28years only second win in 17 Tests here after 'Kapil Dev's team achieved the feat back in June 1986 winning by five wickets.     
Horribly out-of-form Cook himself scored only 22 runs in the second innings as England's top century maker in Test cricket has now gone 26 innings without scoring one.     
"I haven't had any tougher times in my career than at the moment. It gets harder and harder the longer it goes on. But I don't think walking away from it would be the way to go," Cook said defending his decision to stay on as England captain.     
"Until somebody taps you on the shoulder and says 'we don't want you to be captain', or 'we think there is a better man', or my position does become untenable I want to carry on."     
When asked pertinently if he had set any timeline to regain form or have a rethink about his captaincy, Cook replied, "I'm just as determined as I was at the beginning of this game. I still want to throw everything into being captain of England. I've still got that determination to do that.    
"A tough loss, in good conditions for us, does keep making it harder  and not scoring runs is getting tougher and tougher. It is hard, a tough job when you're losing games of cricket and you're not scoring runs. If I'm not scoring runs by the end of the series, and we're losing more games, then I'm clearly maybe not the man," he added.