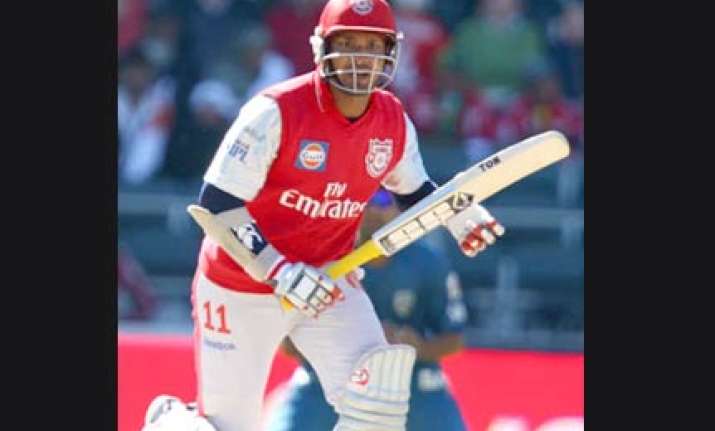 Down in the dumps Kings XI Punjab will have to play out of their skin if they have to upset a rampaging Chennai Super Kings in their own backyard and open their account in the Indian Premier League Chennai on Sunday .
The first week could not have been worse for the Kings XI, who lost all their three matches in a row, with batsmen and bowlers failing to perform as a unit and largely relying on individual efforts.
In all the three matches, Punjab worked themselves into a positions from where they could have won but falter at the last hurdle and if Kumar Sangakkara's men have to win tomorrow they will have to get over this last minute jittery and play as a unit. 
For a team that had won five of their first seven matches in the first edition in 2008, this year's performance has come as a shocker. However, the tournament is still in its initial stages and skipper Sangakkara will have to ensure that are no hiccups from here on. In the batting department, except Ravi Bopara, others have lacked consistency and big guns like Yuvraj Singh, Mahela Jayawardene and Sangakkara failed to get going. 
A highest score of 26 between the trio sums up the situation for Punjab and unless the senior pros fire, the mood in the dug-out will not improve. Their bowling have been equally lacklustre as none have troubled the opponent batsmen, even though S Sreesanth have shown some sparks. PTI