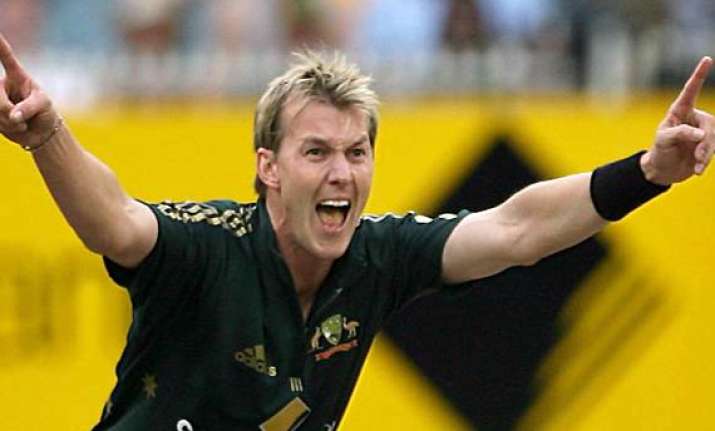 Sydney, Oct 11: Australian fast bowler Brett Lee has been ruled out of the team's Twenty20 and One-day series against South Africa after being diagnosed with appendicitis.

The speedstar was due to have an operation in Cape Town overnight which will sideline him from all cricket for six to eight weeks, a statement from Cricket Australia said today.

"Brett complained of some abdominal pain after arriving in Cape Town on Sunday," team physiotherapist Alex Kountouris said in the statement.

"After consulting specialists and having the relevant investigations he has been diagnosed with appendicitis and will be having surgery in Cape Town. He will obviously be ruled out of the Twenty20 and ODI series in South Africa and is likely to return to cricket in six to eight weeks."

Australia open their tour against the Proteas with a T20 in Cape Town on Thursday, followed by another in Johannesburg on Sunday.

The three-match one-day series kicks off on October 19 ahead of Tests in Cape Town and Johannesburg in November.

Cricket Australia's National Selection Panel said it will make announcement regarding a possible replacement in due course.