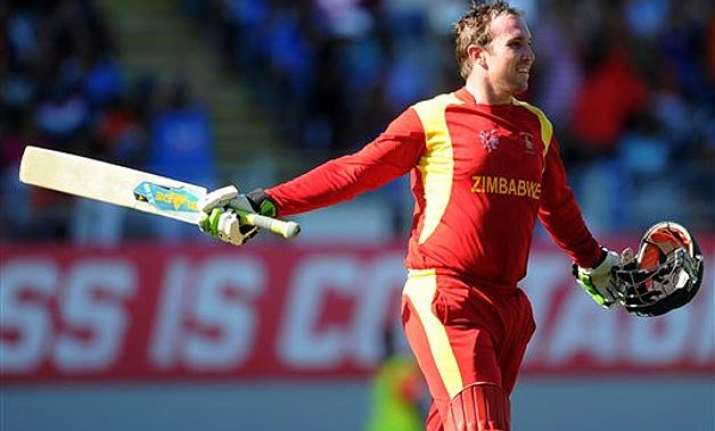 Harare, Zimbabwe:  Zimbabwe batsman Brendan Taylor made the decision last year to give up internationals because the team was "not heading in the right direction," he said on Tuesday.
Taylor decided on last year's tour of Bangladesh to quit, well before the Cricket World Cup, because the team was struggling, and he had to think about his family's financial stability, he said.
Zimbabwe lost all three tests and all five one-day internationals on that tour in November and December, a particularly embarrassing result against its closest rival at the bottom of the international rankings.
"To be honest with you, my decision was made before the World Cup, when we were in Bangladesh," Taylor said. "For once, I struggled to enjoy my cricket.
I felt we were not heading in the right direction as a team, and my main outcome of that was to make a decision that would benefit my kids and entire family."Taylor has signed a three-year contract to play for Nottinghamshire in English county cricket.
But the former captain's exit from the national team at the age of 29, and after two centuries at the ongoing World Cup, once again drew attention to Zimbabwe cricket's problem of retaining talent.
Many of Zimbabwe's best players have chosen contracts in England and elsewhere over playing for their country. It's unlikely that Taylor will play for the national team again, certainly not during his contract at Nottinghamshire.
Taylor was speaking at a news conference after returning from the World Cup in Australia and New Zealand, where Zimbabwe was eliminated in the pool stage despite his back-to-back hundreds against Ireland and defending champion India.
Zimbabwe won just one of its six games, against non-test nation United Arab Emirates. The Zimbabweans lost to another non-test nation, Ireland.
Taylor has played 23 tests and 167 ODIs. He made his international debut aged 18.