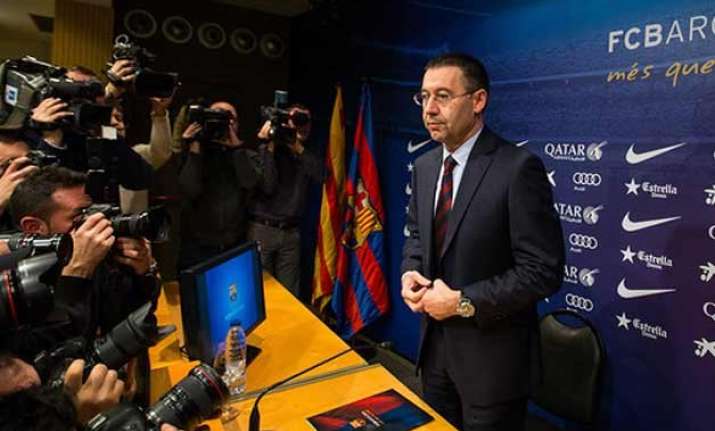 Madrid: Josep Maria Bartomeu will be the president of FC Barcelona for the next six years after winning the elections for the club Presidency, media reported on Sunday.
Bartomeu won 54 percent of the vote ahead of Joan Laporta, the club President between 2003 and 2010, who polled 33 percent of the vote and August Bendito and Toni Freixa, who won seven and three percent of the vote, respectively, Xinhua news agency reported.
The result is a personal triumph for Bartomeu, who called the elections midway through last season as Barcelona looked to be struggling in the league and before they went on to end the season with a Champions League, King' s Cup and BBVA Primera Liga treble.
Bartomeu had been a vice-president when Sando Rosell was elected to the presidency in 2010, but replaced Rosell in January 2014 after Rosell was forced to resign over irregularities in the signing of Brazilian striker Neymar.
Around 47,000 Barcelona club members cast their vote on Saturday slightly under half of the total number of 109,367 members, something Bartomeu said was "an example of democracy".