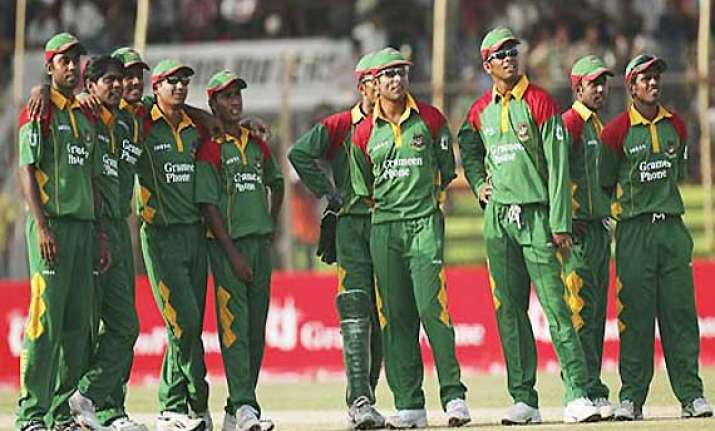 Dhaka, Jun 9: Bangladesh Cricket Board President A.H. Mustafa Kamal said Saturday he is surprised by claims that his board will be sued over its failure to pay players who took part in the inaugural Bangladesh Premier League.
In a report published Friday Tim May, the chief executive of the Federation of International Cricketers' Associations, claimed that the Bangladesh board and BPL franchises have failed to pay players but did not identify them.
May added that the federation has instructed lawyers in Bangladesh to start legal proceedings against the BCB.
May also said the BCB's attitude could hurt Kamal's chances of becoming the next president of the International Cricket Council.
May said FICA would even advise players to avoid any future tournaments in Bangladesh unless they are paid in advance or receive bank guarantees.
But Kamal said that the federation should have identified players it claims had not been paid to help resolve any misunderstanding.
He also accused May of being "extreme" and making things "noisy."
Kamal said he repeatedly asked the players' agents to contact him with any nonpayment claims.
"Maybe there have been some complications but those should be handled in a proper way," said Kamal, who is now visiting India.
Meanwhile, BPL Governing Council Chairman Gazi Ashraf Hossain Lipu said Saturday they would show "zero tolerance" if any franchises fail to fully clear dues involving the BPL that concluded in February.
"We are very much careful about this as it involves our prestige as a cricketing nation," he told the AP.
"We will look into the issue if they come with full details of any claim," he said adding that the association will discuss the issues with the BCB in a positive way.
Lipu said they were not afraid of the threat of legal action.
"They can go to court, that's their choice, we don't care about that," he said. "We understand this is our responsibility to clear any dues, and we will do that accordingly."
He said the BPL governing body will meet later Saturday and discuss the issue.
"We will probably issue a deadline to the franchises if they are found guilty," he said.
Pakistani allrounder Shahid Afridi, who topped the auction at $700,000, reportedly said last month that he had been fully paid.