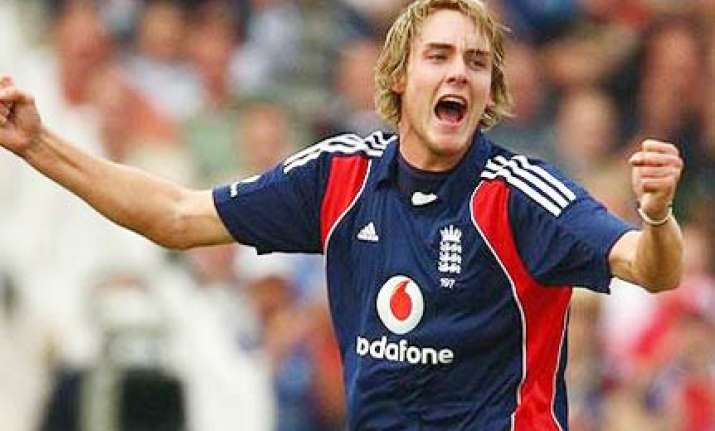 An Ashes victory Down Under could be "a stepping stone" towards making of the England side the Manchester United of cricket, says  pacer Stuart Broad.
Broad also took a dig at Australia, heading into the series following three successive Test defeats and questions hanging over Ricky Ponting's captaincy.
"Even if we go to Australia and win, that's only a stepping stone to being the best team in the world. We want to create a legacy for this England team. You don't achieve that by winning one series, you get that by being fantastic over several years," Broad said.
"In 2005, it seemed that Ashes win was the pinnacle for the team. But the real legends of the game are the people who have been involved in the legacies of a team," The Sydney Morning Herald quoted Broad, as saying.
"Look at Manchester United. They've had [Ryan] Giggs, [Paul] Scholes, big players who have been involved in something amazing. That is a great model of what we want to achieve. Relentless winning of things is what you get remembered for. We want to get ourselves into that position."
"In the past, it might have been the case that England sides were anxious about touring Australia, but we're not," Broad said.
"It's them who are facing all the issues. People are questioning Ricky Ponting's captaincy; Shane Warne has been tweeting like mad, saying he will go if they don't win the Ashes. We have a fantastic chance of winning the Ashes in Australia for the first time in 24 years. It's about grabbing the moment," he added.