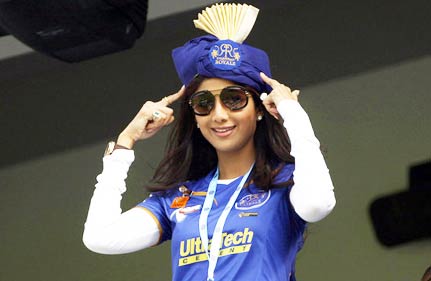 Mumbai, Nov 30: In a major reprieve for Rajasthan Royals, an independent arbitrator today granted injunction in their favour by staying the termination of its IPL contract by the BCCI.
A legal source said that Justice BN Srikrishna, who was acting as arbitrator, held that prima facie the termination of contract by the Cricket Board was "illegal".
The injunction against the termination will be in effect for six weeks and the arbitration proceedings will continue in the meanwhile, the sources said.
Royals had challenged the termination before the Bombay High Court. However, the case in the High Court was kept pending as both the parties agreed to resolve the matter through arbitration. PTI