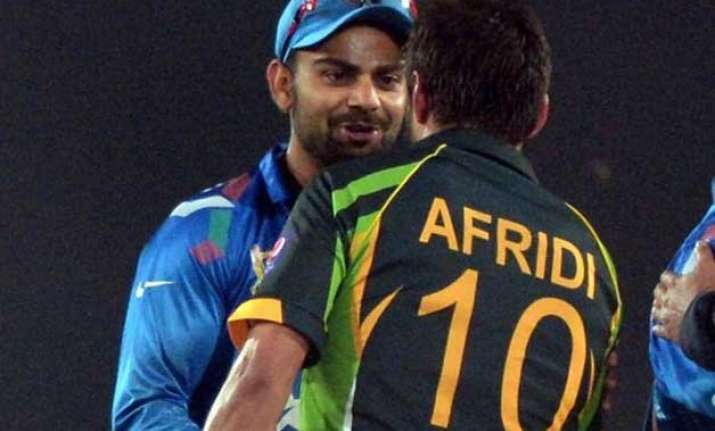 New Delhi: Describing new Indian Test skipper Virat Kohli as "too emotional", Pakistan's all-rounder Shahid Afridi has said that as a leader it will take him some time to fill in the captaincy gap left by Mahendra Singh Dhoni who retired from Test cricket.
Virat is all set to lead the team in the fourth and final Test of the series against Australia, starting from January 6 in Sydney.
"I felt disappointed to learn about Dhoni's retirement decision because he is a fighting character and has been a great leader for Indian cricket. He has led many times from the front for them," he said.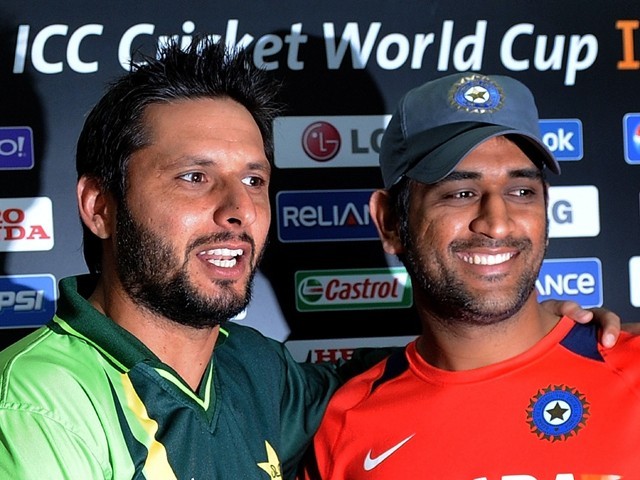 Afridi also added, "Dhoni, who has led them well in all formats, changed the face of Indian cricket and took them to the pinnacle of success and his captaincy will be missed by the Indian team."
Speaking to a TV News Channel Afridi said, "I am a big fan of Kohli's cricketing skills but he needs to improve as a leader of the pack."
Earlier, Afridi has announced retirement from the ODI format after the World Cup 2015 and said that he has no intentions of changing his decision no matter how he performes in the World Cup.
"Even if I have a great World Cup I will not take back my retirement decision because it is final and I took it after much thought. I have seen a lot of top players being forced to retire in not a very pleasant circumstance and I don't want that happening to me," Afridi, known for his explosive batting in limited-overs games, added.