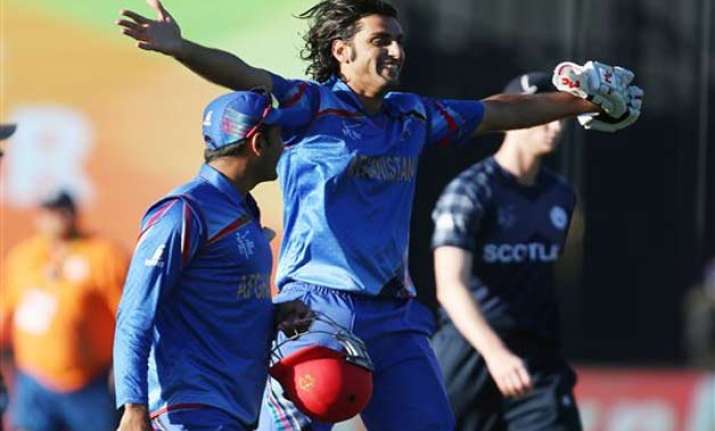 Syndey: Afghanistan finished its first Cricket World Cup with a loss, unable to exploit a frazzled England and undermined by rain at the Sydney Cricket Ground on Friday.
England, also heading home, won by nine wickets thanks to winning the toss, and the Duckworth/Lewis method.
But, more than England did, Afghanistan enlivened the tournament with its refreshing and uplifting story.
With some players who learned to play cricket while living in refugee camps in neighboring Pakistan, Afghanistan lost the games it was expected to lose, impressing in patches, and beat Scotland. It played New Zealand and England for the first time.
Captain Mohammad Nabi said playing the test teams, like co-host Australia, was a valuable step up.
"All the time playing against Associate teams, not the full members, then coming to the top stage, it's a little bit difficult to play against the top-ranked bowlers and the top batsman," Nabi said.
"Against Australia in Perth, it is a bit difficult to play in that type of conditions. In all the tournament, that match was the most difficult."
That was the game in which Australia rebounded from a loss to New Zealand, winning by a record 275 runs.
Afghanistan took a tough road to qualify, and the path could be even harder for the 2019 tournament in England. There may be only two spots open to Associates, half as many as there were here.
"On the whole, the Associates have put up a good fist, and shown that they've improved," Afghanistan's English coach, Andy Moles, said. "There's a certain mystique about the Associate nations and something would be lost if they weren't given the opportunity to do it again.
"Where can they test themselves if they can't test themselves against the best?"