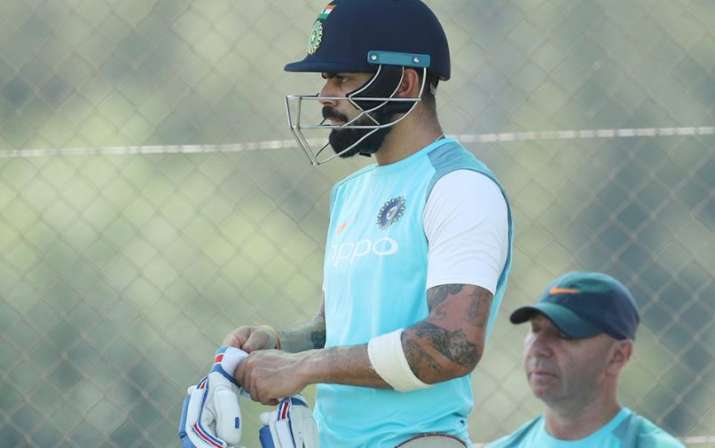 After receiving much criticism for a batting collapse that eventually resulted in a 72-run defeat for India in the first Test at Cape Town, the batsmen aim to ensure it doesn't happen in the second Test, to be played from January 13 to 17 at Centurion.
"Two days and two intense batting drills ahead of the second Test. Here's a peek into the willow work that went in the build-up to the Test at Centurion #TeamIndia #SAvIND," Indian cricket team captioned the video it posted on Facebook on Friday.
In the 36-second long video, India's prominent batsmen such as Virat Kohli, Shikhar Dhawan and Murali Vijay were seen engaged in batting practice in nets.
Earlier in the day, skipper Kohli urged his fans not to worry as India look to bounce back against South Africa in the second Test. India suffered batting collapses in both the innings of the first Test to go down by 72 runs in Cape Town. However, Kohli believes that despite the mistakes committed, his batting unit is in much better shape for the game in Centurion.
"I feel that definitely the batting order, through mistakes we committed in the first game and through the experience we gained in the first game, we are certainly in a much better shape to come at their bowling attack in this Test," he said at the pre-match press conference.
"I don't think we need to panic because of collapses. Whether we are playing five batsmen or six, you still need to apply yourself. It doesn't mean that if you are playing six batters, you can afford to go out and play loose shots. You still need to have a solid technique and go out there and be ready to face spells, which are going to be difficult. We need to embrace that," the 29-year-old Delhi batsman added.