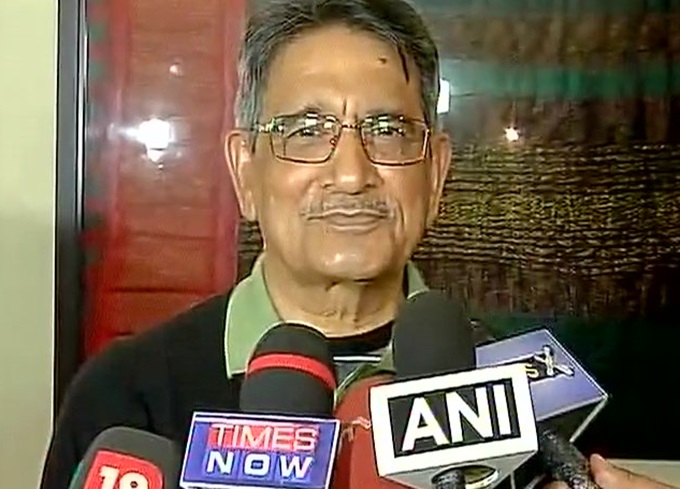 Justice Lodha, who is heading the panel appointed by the apex court to clean up BCCI following the 2013 IPL betting and spot-fixing scandal, today termed the Supreme Court's decision to remove Anurag Thakur and Ajay Shirke from the posts of president and secretary at BCCI as a victory for cricket.
"It's the victory for the game of cricket and it will flourish, administrators come and go but its for the benefit of the game," Justice Lodha said, adding that one should understand once SC order has come, it has to be obeyed by all and that the majesty of law has worked.
"Order of Supreme Court should work as a template for other sports organisations," he further added.
#WATCH: Victory for cricket, administrators come & go but ultimately its for the game's benefit says Justice Lodha on Thakur/Shirke removal pic.twitter.com/mmic3v09zx

— ANI (@ANI) January 2, 2017
The SC on Monday ordered the removal of Anurag Thakur from the post of President of the cricket administration body for lying under oath during a hearing on recommendations of the Lodha committee.
The apex court also ordered the removal of Ajay Shirke from the post of BCCI Secretary.
SC in its order said that as per July 18, 2016, these (Anurag Thakur & Ajay Shirke) two officials did not comply with its order and thereby been removed.
While pronouncing its order, the SC also said that the BCCI and state board officials failed to implement its orders to bring transparency and accountability in the cricket body.
Earlier in September last year, the court-appointed justice Lodha Committee moved the top court alleging that the office-bearers of BCCI, including president Anurag Thakur, secretary Ajay Shirke, must be superseded immediately by a panel of administrators to ensure the smooth transition from the old to the new system recommended by it.
On July 18, 2016, the court had asked BCCI to implement the recommendations within six months under the watch of Lodha committee.
The BCCI has been engaged in a lengthy tussle with the Justice RM Lodha Panel which has issued guidelines on age tenure, conflict of interest, one-state-one-vote and other recommendations.