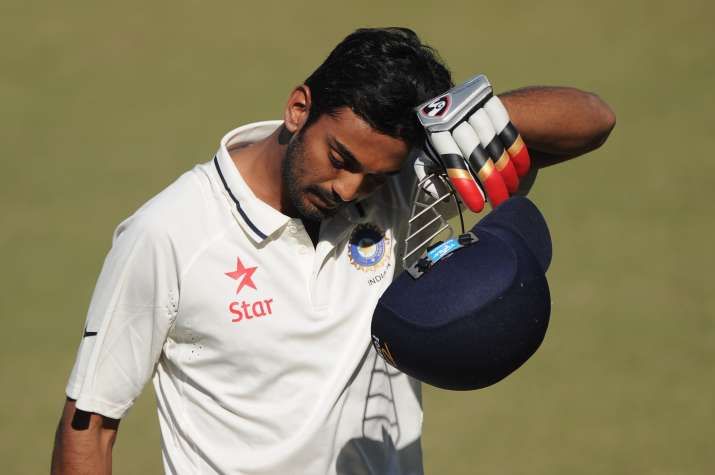 Team India swashbuckler Lokesh Rahul feels that ups and downs are a part one's career as the road ahead isn't always smooth. The 25-year old had a poor run in the Test series against South Africa scoring runs such as 10, 4, 0, 16 in the two Test matches he played at Centurion and New Wanderers as the Proteas attacking unit ripped past most of the Indian batsmen. The Indian opener was disappointed with his performance in the tour to South Africa but is focused on the upcoming three-match T20I series against the Proteas.
The Team India opener said that one has to learn from their mistakes, try to improve every day and remain positive.
"I've always looked at the positive side. When you are playing a sport you know you will have more bad days than good days. You need to take things in your stride and try to learn something new and improve every day," he said.
The 25-year old will focus on the shortest format of the game which commences from February 18. The Karnataka batsman was dropped from the ODI squad due to his performances which India currently lead 3-1. The hosts won the fourth ODI by 5 wickets after a rain-hit day made the day-night match into a T20 game in the second innings of the match for the hosts.
Rahul returned home to work on his strides in the Vijay Hazare matches but hasn't been able to display his abilities in the last two outings.
"I would have liked to spend more time in the middle. I did get a decent hit in the second match. I will play another match on Sunday and then train for a couple of days before I leave," he said.
Rahul has identified the areas which needs improvement and feels that he needs to work on converting the chances and opportunities that comes his way. The Karnataka batsman said that he is working on his fitness and form as the T20I series on Proteas soil will be an advantage for the hitters, however, Rahul feels that he is just one good knock away from boosting his play.
"You learn as you play. Ups and downs are part of your career. This is not exactly a down. I am playing well but not able to convert. I am not able to spend more time in the middle. I will find the answer soon. Maybe it takes just one good innings to get the conversion rate better. It doesn't have to be a 150 but even a 50 can help me. I've been working hard on my fitness and game," said Rahul on his form.
The 25-year old spoke about the new challenge he faced in South Africa in the Test series about how dangerous it is for an opener to face seam, bounce and pace at the same time, but Rahul has figured out on how to tweak his game.
"South Africa was a whole new challenge. We expected pace and bounce. I didn't think there would be so much seam movement. The seam movement with pace and bounce was new. It's a deadly combination and you don't want to be an opener when all these things are happening. But it was a good learning experience for me. I know what I need to tweak in my game and where I stand when it comes to my skill."
Rahul departs for South Africa once again on Thursday, says that he needs to finish what he started as the work in Proteas is still incomplete.
 "I was there for a month and I didn't do too much in the Test series, so I'm looking forward to going there and getting some runs," concluded Rahul.