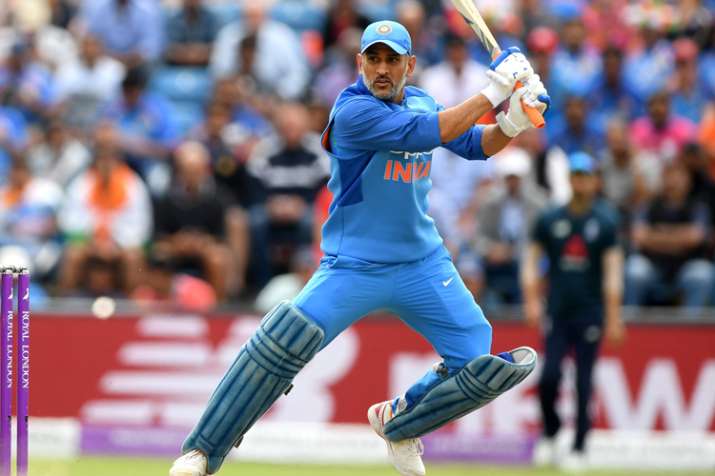 Indian cricket fans had a nostalgic day on Wednesday as they witnessed India's most favourite skipper Mahendra Singh Dhoni back to his captaincy duty against Afghanistan in Asia Cup 2018. After a huge leap of 696 days, Dhoni led the Indian team again in an ODI after the regular skipper of the tournament Rohit Sharma was rested for the match. However, Afghanistan performed exceptionally against the big guns and managed to tie the match in the very last over. Afghanistan's top spinner Rashid Khan picked up the last Indian wicket of Ravindra Jadeja on the second last ball of the match and put a break on India's winning streak in the tournament. It was Dhoni's 200th match as a captain and his fifth tie as a skipper - easily the most by any captain in the world. 
Interestingly, Dhoni's first match as India's captain also ended in a tie. It was the first inaugural T20 World Cup in South Africa when the Men in Blues clashed against their arch-rivals Pakistan under the leadership of Dhoni for the first time. The clash of the Titans ended on a last-ball tie but in the Bowl-Out decider the Indian team outlasted the Green Gang and the Ranchi boy won his first match as a captain. Pakistan team failed miserably in the Bowl-Out as no Pakistan player managed to hit the stumps, while India won the decider on the third ball only as all their selected players were on target.
Earlier on Tuesday after the match against India, the Afghanistan team skipper Asghar Afghan claimed tying a match with a team like India was equivalent to a memorable victory.
"When you tie a match with a side like India, it's just like a win. India have chased easily in the last two games but we made it tough for them. Such tough games are good for the fans as well," said Asghar after the nail-biting finish of the Asia Cup.
India and Afghanistan played out a thrilling tie on Tuesday night after Mohammad Shahzad led his team to 252 for eight with a sensational hundred.