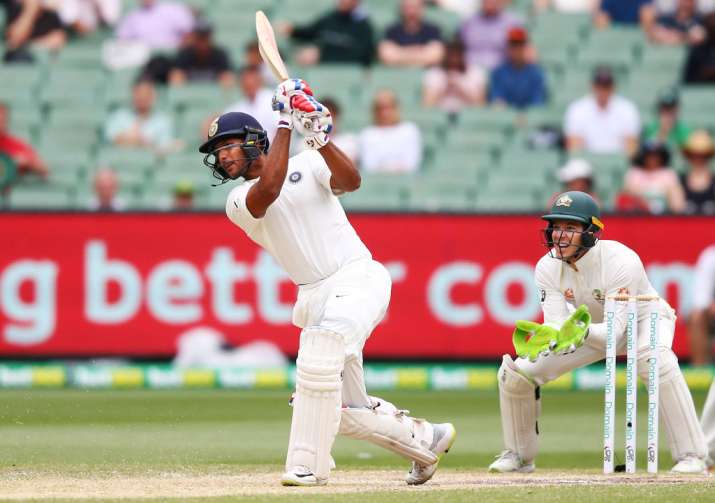 The hard work of Mayank Agarwal gave him positive results when he finally made his international debut for India after scoring loads of runs in the domestic circuit.
Agarwal's debut had destiny written all over it as he was not in India's squad against Australia Test series, but young prodigy Prithvi Shaw's ankle injury and flop show from openers Murali Vijay and KL Rahul gave him the perfect opportunity to showcase his talent. 
The 28-year-old made his debut in the Boxing Day Test where India thrashed Australia by 137 runs. Agarwal played a crucial role in the historic win as he scored 76 and 42, in front of 70,000 fans at the Melbourne Cricket Ground against a fierce Aussie bowling unit.
Talking to Reuters, Agarwal said that he has learnt from his mistakes after the Australian tour where he missed out on a century in the debut innings.
"I'm still disappointed about that. I could have had a century there. I was looking to attack him (Nathan Lyon). I have learnt from that mistake," he said.
"Playing Test cricket was a great experience. Facing bowlers like Mitchell Starc, Pat Cummins, and Josh Hazlewood and (spinner) Lyon gave me a lot of insight as to what I need to do about a few aspects of my game.
"It also gave me a lot of confidence having scored against Australia in Australia."
Cheteshwar Pujara was the stand out performer for the Asian giants in the historic series win. Agarwal shared his experience of playing with the talismanic batsman.
"It was a terrific experience. He's very, very calm and composed when he's batting, It was absolute pleasure to watch him from the non-striker's end grinding the bowlers and defending and playing to his strength. There's a lot to learn from him," he added.