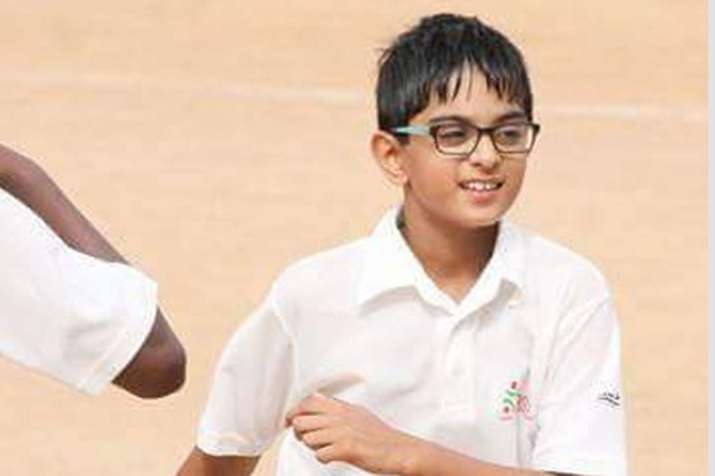 Samit Dravid - former India captain and 'The Wall'' Rahul Dravid's elder son - hit an unbeaten half-century and took three wickets for just nine runs to help his school, Aditi International School, beat Cambridge Public School by a huge margin of nine wickets on Thursday, July 26.
Samit Dravid has been grabbing eyeballs for quite some time now in various competitions in school cricket.
Earlier this year in January the bespectacled young man had grabbed eyeballs by scoring a century in the Karnataka State Cricket Association's (KSCA) BTR Cup Under-14 Inter-School tournament.
Samit had scored 150 for Mallya Aditi International School who had beaten Vivekananda School by a whopping 412 runs.
(With PTI inputs)