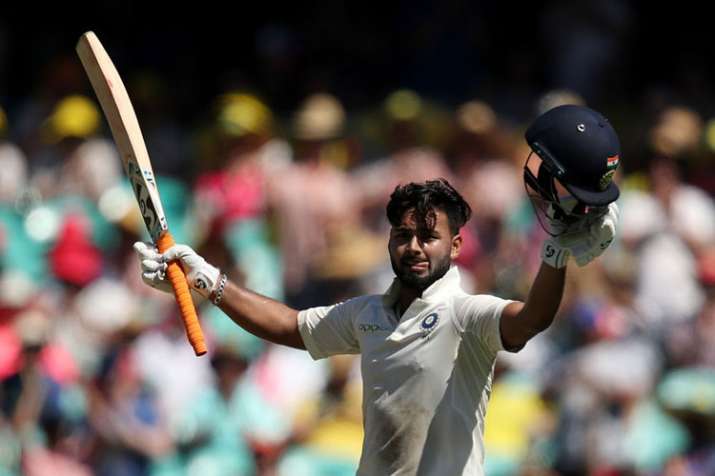 Former Indian captain and India TV cricket expert Sourav Ganguly hailed India's historic Test series win in Australia and declared wicketkeeper Rishabh Pant as the next superstar of Indian cricket. 
Having made his Test debut in August 2018 against England, the 21-year-old Pant has gone from strength to strength, scoring a Test hundred each in England and Australia within months.
"I personally know him [Pant], and I like him a lot. He has an X-Factor that is at show on the field and I hope he serves Indian cricket for a long time with his keeping and batting," Ganguly told IndiaTV Chairman and Editor-in-Chief Rajat Sharma on 'Aaj Ki Baat' show aired on Jan 7.
In Australia, Pant amassed 350 runs from seven innings, the second highest after Cheteshwar Pujara, who scored 521 runs in the four-match series. Not only that, he broke the record for most catches - 20 - by an Indian wicketkeeper in a Test series.
"We've spoken a couple of times and I know him well and he is a left-hander...so, we keep speaking a bit. So, if he plays cricket like this, he has so much time to play fast bowling. He can hit boundaries and sixes at will and if he plays restrained cricket like this, he will score loads of centuries for India," said former Indian captain. 
Pant has proved his mettle in the longest format of the game and claimed the position of the wicketkeeper-batsman for the future which became a headache for India after the retirement of former skipper Mahendra Singh Dhoni.
Ganguly revealed the fact that made Pant an instant success in Test cricket despite playing in tough conditions like England and Australia. 
He said the Indian team found a new match-winner in the 21-year-old.
"The best thing about him is he has loads of time for playing fast bowling and that's a natural, god gifted ability. He will be a match winner for a long time for India.
"Rishabh Pant is India's superstar for the next five years and I've played with big players. The performances I saw from him in England and Australia...he will be a match winner for India," Ganguly concluded.