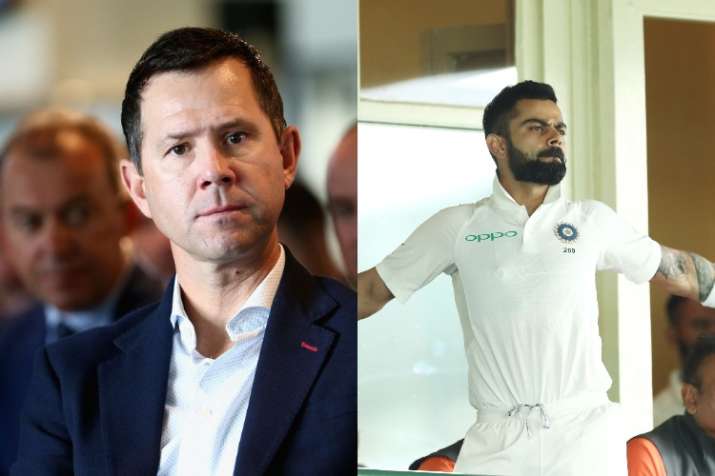 Former Australian skipper Ricky Ponting has shared his interesting opinion on the upcoming four-match-Test series where the Kangaroos will face India.
While everyone is claiming that Indian skipper Virat Kohli will dominate the entire series with the kind of exemplary form he is in throughout this year, but Ponting has someone else in mind who will 'pip' the visitors' 'Run Machine'.
One of the greatest Aussie skippers picks flamboyant opener Usman Khawaja who can outshine Kohli in the series. He claimed that Khawaja will be the leading run-scorer in the series and will be chosen as the Man of the Series.
Ponting talked about Khawaja on cricket.com.au and said, "He's on top of his game, his record in Australia is outstanding, as much of a threat that the Indian fast bowlers might pose, I think he's got a game that can cope with it here in Australia.
"I'm going with him to be the leading run scorer and man of the series. Right now, he's in a really good place, the selectors backed him through that UAE tour, gave him a chance and he came out (better) on the other side of that."
The 31-year-old left-hander played one of the most iconic innings to save the Test match against Pakistan in Dubai this October. He smashed 141 runs in the second innings and prevail the loss for his team.
"Khawaja will just pip Kohli, Kohli will play well I'm sure because he does everywhere he goes and had a great series against Australia last time. Just where they're starting in Adelaide and Perth – if they leave something in them, Kohli is a bit more vulnerable in those conditions than Melbourne and Sydney," former Australian skipper added.
Ponting also predicted that right-arm pacer Josh Hazelwood will be the leading wicket-taker in the series.
"Adelaide and Perth will suit him down to the ground with the way he bowls and the way he presents the seam in those venues. Being six (foot) five or six (foot) six (tall) as well, he'll exploit the bounce that a lot of Indians won't be comfortable with," he said.