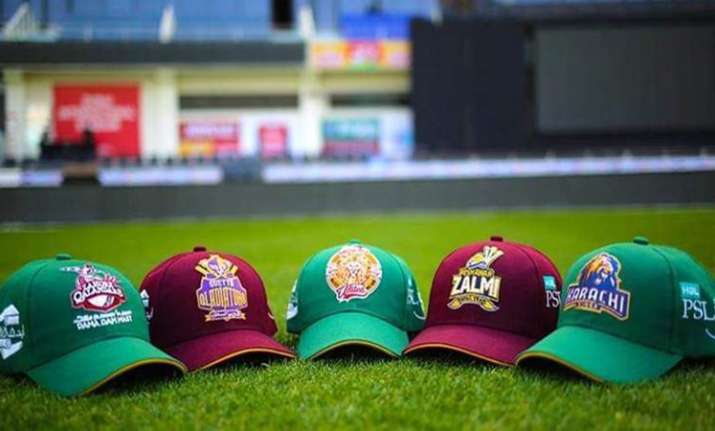 The Pakistan Cricket Board (PCB) has revealed that a few players have been approached by a bookmarker in the ongoing Pakistan Super League 2018 and this is not the first time that such an incident has happened.
The players were targetted by a bookie through social media but the cricketers, whose identities have not been disclosed have opted to report the matter to the cricket board, as the PCB informs.
"A couple of players were approached through social media apps but they did not respond to the bookie and reported the matter to us. We are watching out for the culprits," said a PCB official, as media reports suggest.
Last year, the second edition of the PSL was marred by spot-fixing scandal after which several players faced suspensions. The spot-fixing allegations were related to a match between Latif's team Islamabad United and Peshawar Zalmi in Dubai in February last year.
Khalid Latif and Sharjeel Khan both were handed a ban of five years each last year after they were found guilty of spot-fixing and other violation of the board's anti-corruption code.
However, Sharjeel's half of the ban was later suspended by the anti-corruption tribunal of the PCB, based on circumstantial evidence.
While fast bowler Mohammad Irfan and all-rounder Mohammad Nawaz were also suspended for twelve and two months, respectively for not reporting the approach from bookies on time, the probe is also ongoing against former Pakistan opener Nasir Jamshed for his alleged role in PSL spot-fixing scandal.
The PCB's Anti-Corruption Tribunal had last week also handed a one-year suspension to cricketer Shahzaib Hasan besides imposing a fine of Rs 1 million on him for breaching three clauses of the board's code of conduct for players--for luring cricketers into spot-fixing, not reporting approaches by the bookies on time and hiding information regarding his contacts with the bookies.
(With ANI Inputs)