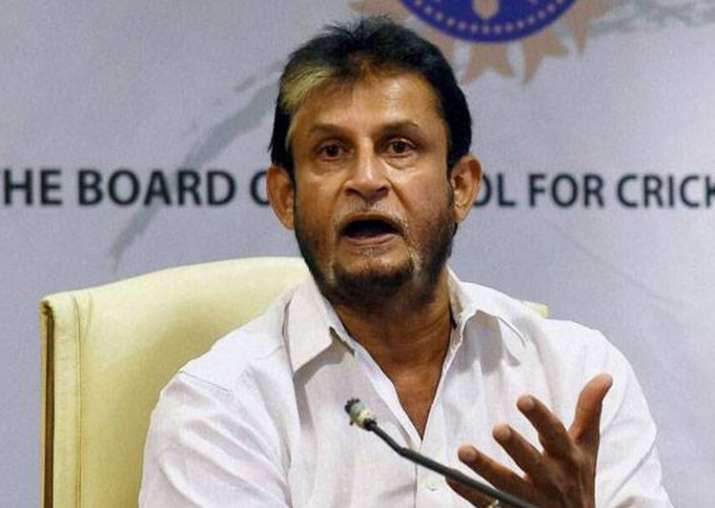 Former India batsman, team coach and national chief selector Sandeep Patil has questioned the relevance of Yo-Yo test, saying that a player should get two chances to clear the tough fitness test. Recently, middle-order batsman Ambati Rayudu failed to attain required parameters at the National Cricket Academy. 
Rayudu, 32, played a pivotal role in Chennai Super Kings' title triumph in the recently-concluded Indian Premier League (IPL). After failing to clear the Yo-Yo test, the Guntur batsman was replaced by Suresh Raina for India's tour of England, starting July 3.
Patil came in support of Rayudu, saying that it is not right to judge a player's career on the basis of a single test. The 61-year-old added that a player may not be "mentally" fit on a given day. 
"Like in Test cricket, where a player is given two innings to prove himself, even in the case of Yo-Yo tests, he should be given two chances. If a player isn't able to clear the test, give him another crack at it a few hours later, or the next day," Patil said as quoted by The Times of India.
"There could be many reasons why Ambati Rayudu failed the Yo-Yo test that day. A player may not be mentally there. You're talking about the career of a player. He has performed well for the whole year in domestic cricket, and in half-an-hour, you'll decide whether he'd go on the tour or not. You don't drop players like this," he added.
Rayudu's YoYo Test failure has come as a shock for many, especially after a successful IPL campaign (602 runs) with Chennai Super Kings. Rayudu scored a dismal 14 in the test with qualifying mark being 16.1.
According to reports, India's limited-over vice-captain Rohit Sharma, after skipping the June 15th Yo-Yo test, had appeared for the same on Sunday (June 17) at the National Cricket Academy in Bengaluru. However, the Mumbai batsman failed to clear the test on Sunday and requested the BCCI to give him more time. (Read full story)