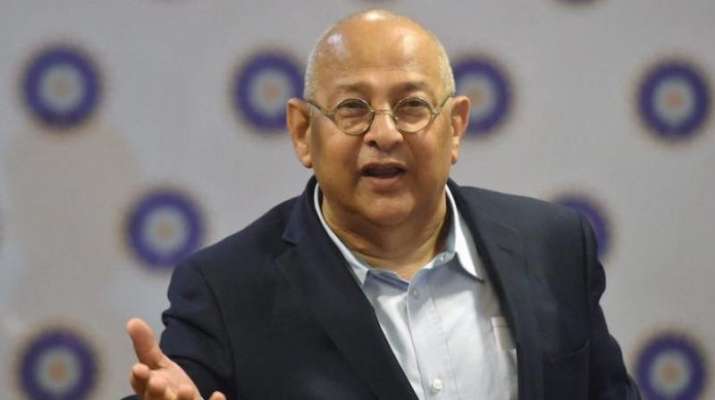 BCCI acting secretary Amitabh Choudhary on Thursday questioned the process followed for awarding central contracts to international and domestic cricketers, saying none of the office-bearers were kept in the loop on the matter. COA member Diana Edulji, however, alleged that the BCCI finance committee sat on the central contracts despite three reminders and all office-bearers were informed including Choudhary.
The contracts for October 2017 to September 2018 were finally announced yesterday with cricketers receiving a windfall.
What I can tell you for sure is that I was not part of the process. I can also tell you that nobody from the board was. I also happen to be the convenor of the senior selection committee and no meeting was called. I won't sign (on the contracts) if they come to me, Choudhary told PTI.
Edulji countered Choudhary's claims saying the selectors indeed met on Saturday and graded the players.
"We wrote to the BCCI finance committee three times (first time in October and latest this January) but did not get a reply. Now the player's insurance was also coming up for renewal so we had to go ahead with the contracts" said Edulji.
"I can also tell you that the selectors met on Saturday and the gradation was done only by them," she added.
Off-spinner Jayant Yadav and Karun Nair bagging a contract despite not playing for India for a year raised eyebrows while someone like Rishabh Pant, who played for India on Tuesday, was excluded. Even Shreyas Iyer, who is a contender for World Cup berth.
A new A+ category was introduced for India players who play all three formats while C category was added for the women cricketers. The five players in A+ category including captain Virat Kohli would gets Rs 7 crore each while the players in A, B and C category Rs 5 crore, Rs 3 crore and Rs 1 crore respectively. MS Dhoni was named in A category as he doesn't play all formats.
The BCCI officials and COA have been at loggerheads of late as the implementation of Supreme Court-backed reforms keep getting delayed further.
(With PTI Inputs)