Follow us on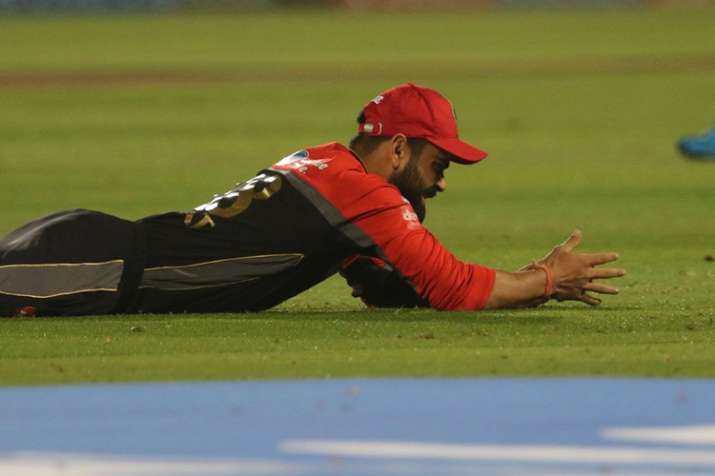 Whenever there is a debate about the best and worst teams of the Indian Premier League (IPL), the name of Royal Challengers Bangalore (RCB) almost always pops up. And this is not just in the current season where they have lost all four games they have played till date. In the 12 editions of the league, RCB don't have a favourable win-loss record against even a single team currently playing the IPL (Delhi Daredevils against whom they do, have a new name this year and are yet to clash with RCB). In such a scenario it is pertinent to ask what exactly is going wrong with the side and why are they performing well below the expectations.
Virat Kohli and AB de Villiers - two players who would walk into any T20 side any given day. The fact that RCB have had the duo along with 'Universe Boss' Chris Gayle in their team for a number of years and still failed to win a single title is beyond logic. 
Coming back to the current season alone, from poor captaincy choices and choosing a faulty playing XI to shuffling of the batting order, RCB have been plagued by a number of issues. Here we take a closer look at them:
'Jaa Shimron Jaa'
Shimron Hetmyer, who was the highest run-getter among West Indians in the Carribean Premier League (CPL) 2018 was bought for a whopping INR 4.8 crores at the auction, has registered scores of 5, 0, 9 and 1 so far in IPL 2019.
There are no doubts regarding the value of the big-hitting batsman as apart from the CPL, he also made a name for himself when he toured India with the West Indies team last year. The problem might lie in the shuffling that has gone on with his batting position. While he played at No. 5 in the first two matches, the left-hander was sent to open in the third before being slotted at No. 4 in the last match.
Considering that Hetmyer's returns in the CPL were tied to him batting in the top-3, the lesson for Kohli and Co. in his case might be to give the Guyanese an extended run at a fixed spot - preferably No. 3 - in the batting order. 
Bad Opening
Parthiv Patel has opened with three different players - Kohli, Hetmyer and Moeen Ali - in the four matches so far but the team has failed to cross 50 without loss each time. With all due respect to Parthiv, he doesn't possess the power-game that other wicket-keepers, for instance, Rishabh Pant and Quinton de Kock, do.
Also, Kohli himself has been a prolific opener for the team and it is a surprise why the captain is not sticking to that spot himself. With him and someone like Hetmyer/Stoinis taking guard at the start of the innings, RCB can hope to get off to a flyer in the powerplay - something that goes a long way in deciding the course of innings and matches.
Poor Bowling
RCB have been plagued by an under-par bowling unit for a long time now. If there was hope that India international Umesh Yadav could spearhead the attack in due time, the bowler's profligate returns have undermined his status as a credible pacer on low and slow wickets generally found in the IPL. As a result, Kohli has been overly reliant on the likes of Md. Siraj and Kiwi all-rounder Colin de Grandhomme for the team's fast-bowling needs.
In the spin department, teen sensation Prayas Ray Burman has so far, failed to justify his astronomical auction bid, while Moeen Ali has been average at best even though the conditions are expected to suit him. Yuzvendra Chahal remains the lone bright spot in the attack but the responsibility is too much for him to shoulder.
This doesn't mean that the franchise are short of bowling options as Tim Southee, Nathan Coulter-Nile and Washington Sundar are still warming the benches. Sundar who was a revelation while bowling in powerplays in the 2017 IPL has not been given a chance yet this year. Coulter-Nile has had a successful tour of India and UAE recently and must be itching to make an impact, much similar to the one he made with Kolkata Knight Riders two years ago.
Middle-order Muddle
As was seen in the India setup, continuous chopping and changing of the squad while not giving them a chance at a fixed spot doesn't do any favours for any team. From the above examples, it is clear that the likes of Moeen and Hetmyer have been played as floaters and these players have not found this very comfortable as far as their batting returns are concerned.
In order to win, and that too consistently, Kohli needs to identify players for specific roles and give them the full backing to perform, even if it means not selecting four foreigners in the playing XI. One of the reasons CSK have been such a hugely successful side in the tournament is that they have managed to retain their core group of players. 
No wonder then that if Kohli can address the above issues and make smart selections, he can take RCB to greater heights. While tonight the focus will be on getting their first win this year, RCB and Kohli know that they need to overhaul their current tactics if they don't want their last league game on May 4 to be their last in 2019.