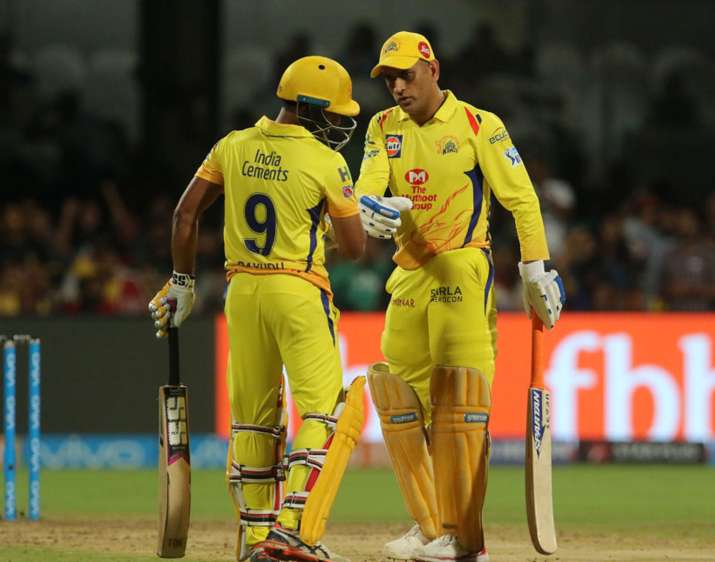 Making a comeback after two-year hiatus, MS Dhoni-led Chennai Super Kings lived up to its billing of being one of the best team of the Indian Premier League as they thumped Sunrisers Hyderabad by eight wickets in the big-ticket final at Wankhede Stadium, Mumbai on Sunday. Chennai hunted down a competitive 179-run target against Hyderabad who boasts off one of the best bowling attacks of the tournament with nine balls to spare.
With this victory, Chennai bagged their third IPL title overall and have put an end to the age-old debate between age and experience. Speaking at the post-match conference, captain Dhoni stated that he strongly believes that "fitness" is prime and should be considered as the only factor for success. For CSK, veteran warhorse Shane Watson smashed an unbeaten 117 off 57 balls in a high-pressure game that included as many as 11 fours and eight sixes en route to his second hundred of the season. 
The 36-year old also opined that its the fitness of players which matters the most. "We talked a lot about age, but what's more important is the fitness. Rayudu, at 33, it doesn't really matter. That's what more matters than age," Dhoni said after the match.
"If you ask most captains, they want players who move well on the field. Doesn't matter if you're 19-20 years old. Age is just a number, but you have to be very fit," said the Chennai skipper.
Dhoni meanwhile, also credited the batting effort by his side throughout the tournament which was a major reason behind their success.
"I feel it's a really good batting effort. But we always had the belief that we had the firepower in the middle overs. There was no plan to send Bravo up ahead. Rayudu has been our main batters, so we had protection in the middle," he said.
Meanwhile, Man of the Match Watson, who was back to his brutal best as his scintillating unbeaten hundred was the key behind Chennai's IPL title, termed the season as a "special" one for him.
After the match, the Australian all-rounder said: "It's been a special season, to be honest. To get a special season especially after the last season with RCB."
"It means a lot to be with a franchise like CSK," Watson added.
On his Sunday's innings, where the Australian produced a masterclass against one of the best bowling attacks in the league, the 36-year-old said: "After those first ten balls I was only hoping to catch up to at least a run-a-ball. Bhuvi is really good with the new ball and was lucky to get the opportunity to catch up."
"Stephen Fleming and M.S. Dhoni have been looking after me really well and I am really glad to contribute like I did tonight," he added.