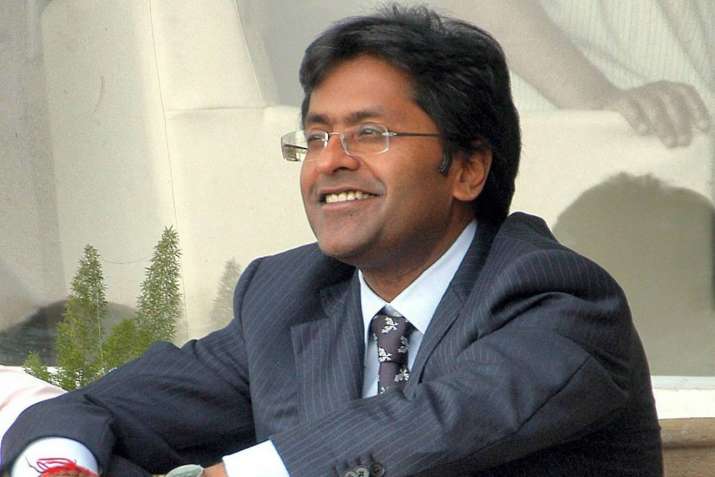 Former Indian Premier League (IPL) Commissioner Lalit Kumar Modi on Monday claimed that the International Criminal Police Organization (Interpol) has rejected India's request for issuing a red notice against him. 
Lalit Modi had fled to London in 2010 after serious charges of misconduct, indiscipline and financial irregularities were levelled against him.
India's request for extradition of Lalit Modi is still pending with the British government. 
Expressing relief over Interpol's decision, Lalit Modi thanked his family, friends and well wishers.
"I just got off from a flight from Barcelona through which I sat completely numb. Just as I was boarding the flight I got the news that Interpol had finally investigated and concluded and reached a verdict in my favour with a detailed letter of rejection of India's request for issuing of a red notice. The sword that was hanging over my head had suddenly gone. At first I did know what to do or say.
I Just forwarded the notice to a few people who were either involved, supported or were well-wishers without a word from me. The flight was on the runway. I shut the phone. And the whole flight I sat completely numb overcoming with so many emotions and a sense of anger at first and then a greater sense of gratitude. I had finally achieved the mantra - "that this shall pass too". I had always in my heart known truth will Prevail.
But never in my wildest dream think it would be so soon. I am just so thankful to my immediate family and friends and well-wishers for being there and want to say thank you for standing by me. I now can peacefully chart my next step in life. Thank you. Are over and new chapter ready to begin. It's been 6 years 9 months and 12 days to this day and now ready for a new beginning," Lalit Modi posted on Instagram.
Lalit Modi also posted a letter from Interpol on twitter later on that said that he is not subject to an Interpol Red Notice and that he is not known in Interpol's databases.
" INTERPOL is aware that in the past the individual was subject of data recorded in INTERPOL's databases, yet the data was later cancelled," it added.
🙏🏾🙏🏾🙏🏾🙏🏾🙏🏾🙏🏾🙏🏾finally pic.twitter.com/DqjqUthHAx

— Lalit Kumar Modi (@LalitKModi) March 27, 2017
Part 1/3 @INTERPOL_HQ order related to earlier tweet pic.twitter.com/8IPko8oajw

— Lalit Kumar Modi (@LalitKModi) March 27, 2017
2/3 of interpol order pic.twitter.com/WoP7XN0lsD

— Lalit Kumar Modi (@LalitKModi) March 27, 2017
After IPL 2010, the Board of Control for Cricket in India (BCCI) had suspended Lalit Modi as it found him involved in various irregularities.
The BCCI constituted a committee to investigate charges against Lalit Modi. The committee found him guilty of serious charges like financial irregularities in the functioning of IPL.
After that, the BCCI banned Lalit Modi for life.
Shortly before the Enforcement Directorate (ED) launched an investigation against Lalit Modi for alleged financial irregularities, he fled to London.
The government of India revoked his passport in 2010, but the decision was overturned by the Delhi  High Court in 2014.