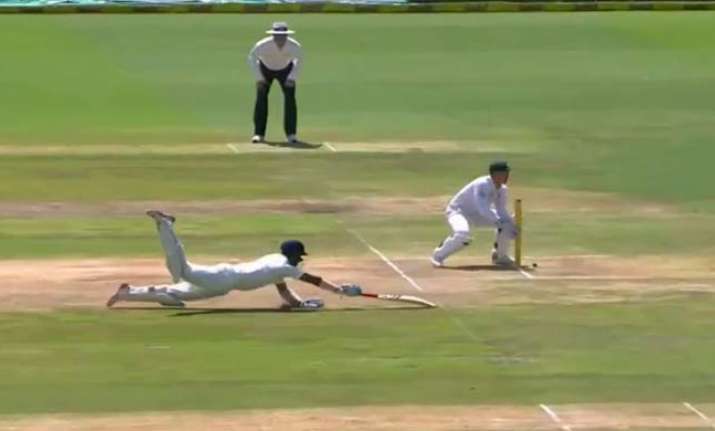 After becoming the first ever India batsman to lose his wicket via run out in both the innings of a Test match, during the second Test between India and South Africa in Centurion, coach Ravi Shastri assured that the Saurashtra batsman will perform better in the third Test, starting January 24 in Johannesburg.
"Don't laugh like us. Watch my boy henceforth," Shastri wrote on Twitter, along with a picture where he was seen presenting Pujara with a statue of a baby leopard.
By "henceforth", Shastri sidelined the concern that India's star Test batsman is losing his focus and hinted at his thumping appearance in the forthcoming Test.
Don't laugh like us. Watch my boy henceforth. pic.twitter.com/7zn8H9RFSC

— Ravi Shastri (@RaviShastriOfc) January 19, 2018
In an attempt to steal three runs, Pujara took a suicidal chance with AB de Villiers' throwing arm. Even an impressive dive failed to save the right-hander. With this, a couple of unwanted records in Centurion.
Besides becoming India's first batsman to be dismissed through a run out, the 29-year-old also became the world's first player to be run out twice in a Test in the 21st century.