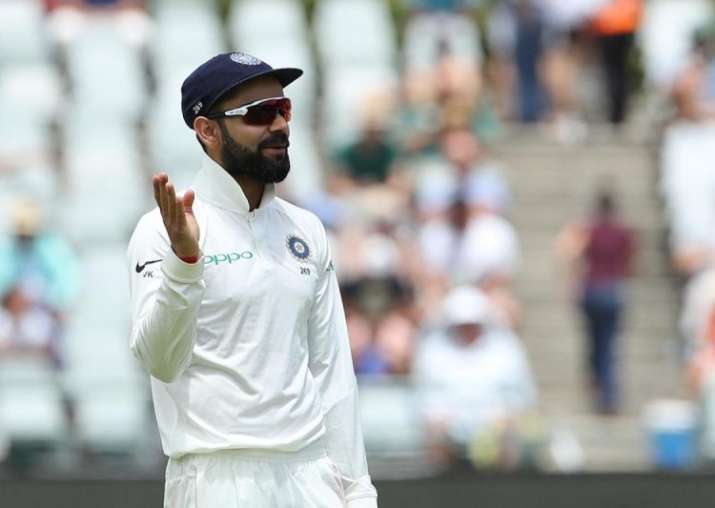 After suffering a 72-run defeat at Newlands, Cape Town, India captain Virat Kohli said losing wickets in a heap was the primary reason for the defeat against South Africa in the first Test on Monday. 
"Well in hindsight, we lost by 70-odd, if we had taken chances in the first innings, they would have been 220," said Kohli in the post-match presentation. 
"Losing wickets in bunches is something have to plug in. We were in the game for the three days and it was a wonderful match to be part of. We would have taken that if someone told 208 would be the target," the captain was honest in his admission. 
Kohli felt India needed a batsman to score a 70 or 80 in the second innings. 
"It was a great effort but we needed someone to get a 75 or 80. 20s or 30s were not enough. They were a bowler short (Dale Steyn) but they pitched the balls in the right areas and bowled their hearts out. We need to rectify our mistakes also." 
Not having a single big partnership (save Bhuvneshwar Kumar-Hardik Pandya's 99 for 8th wicket in the first innings) is something to worry about for the team. 
"This game is all about partnerships, and crucial runs, and they did better. The bowlers learnt pretty quickly and did well in the second innings. We are still feeling good about how we went about this Test match. 
"The mindset really matters when you travel away from home. You need to be positive in defence and leaving, and cash in on scoring," the straight-talking skipper said. 
He was all praise for Pandya, whose 93 was a face-saver in the first innings. 
"We believe in Pandya. He always wants to do well, even away from home. He showed a lot of character and the knock was brilliant." 
(With PTI inputs)