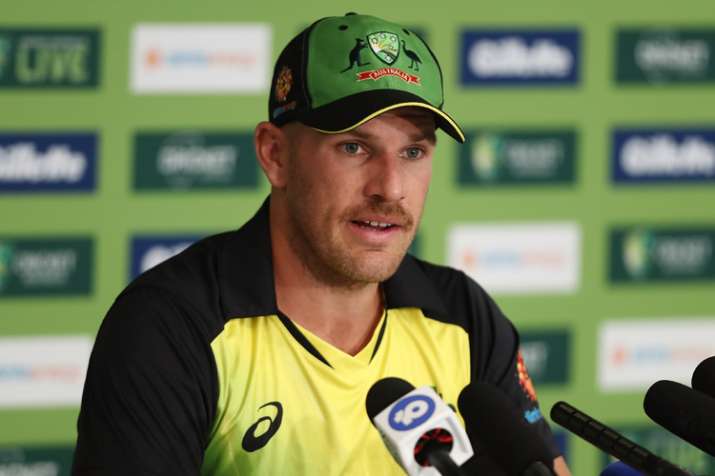 Australia skipper Aaron Finch refused to believe that India are a one-man army and said that there are players, who can hurt you badly if taken for granted.
Finch said that the likes of Rohit Sharma, Shikhar Dhawan and KL Rahul can be equally devastating on their day.
"They've got dangerous guys all through. You've got guys who've made double hundreds in one-day cricket and played so much T20 cricket and are so experienced that if you take them for granted, they'll hurt you badly."
"There's obviously been a bit of focus around Virat, but no more than Rohit, Shikhar (Dhawan) or KL, or any of these guys who can be as damaging as anyone on their day," Finch told the reporters in the pre-match press conference prior to the first T20I in Brisbane.
Australia have been in pretty bad form and lost the rain-curtailed one-off T20I against South Africa as well, thus, taking their streak to five losses in last six games and four in a row.
India on the other hand, have won 11 of their past 12 T20Is, including eight from nine away from home.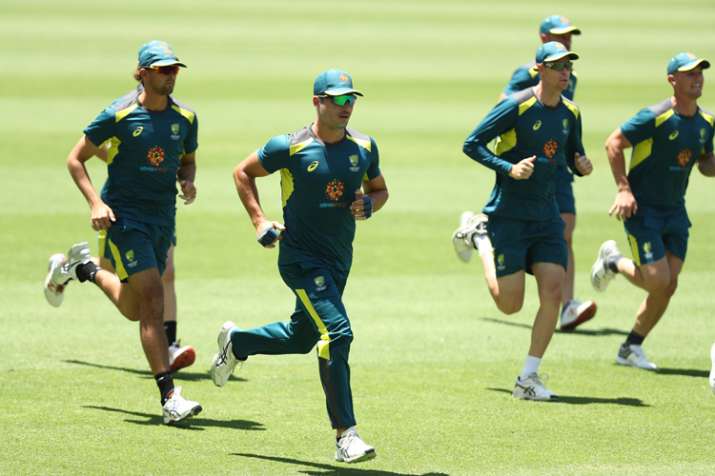 But, Finch feels that the team is confident and they will take the game to India, who have been in good form.
"We're still very confident in this format," the Australian captain told reporters.
"It's going to be a great opportunity for us to come out and express ourselves, play some great attacking cricket, take the game on and really try and take it to India. India are in great form and we feel as though we've been building really nicely without getting results going our way so far. So it'll be good fun," he added.
Australia fielded an all-pace attack in their one-off T20I against South Africa on Saturday. That is expected to change with a lone spinner to come to the playing eleven.
"That will be in the calculations. With the size of this ground and how good our spinners have bowled here, while they haven't been huge wicket-takers, they have bowled well. We have options in Ashton Agar and Adam Zampa.
"Traditionally, there is pace and bounce in this wicket. Indian batsmen have been here before, so there isn't an element of surprise with the amount of cricket being played nowadays. But we will still look to use it to our advantage. The boundaries are bigger here than in India, and it could alter strategies.
"You cannot hit as many sixes to influence the game as soon as you come to the crease, and you might have to steal doubles instead. I think the team that deals with it the better will win this series," Finch said.
Finch also weighed in on the aggression debate. 
Earlier, it was Kohli, who said that he doesn't feel the urge to be agrssive and won't do anything on his own Down Under when it came to altercations. 
Finch however, said that he hasn't seen any change in the Indian captain's attitude lately and Kohli will continue to spur on his team mates with the same intensity that he has always.
"Virat plays the game that gets the best out of himself, and I think that at times, for him that's about being verbal for his team, and pumping them up and being right in the contest," the 32-year-old said.
"So the verbal won't change whatsoever -- I think what (Kohli) was referring to was his aggression, but 'verbal' is encouragement for teammates. It's not abuse or anything like that," he added.
The ball tampering scandal and its aftermath is still making headlines in Australia and on Tuesday, Cricket Australia refused to shorten the bans on Steve Smith, David Warner and Cameron Bancroft and Finch felt that it would have been great if the guys at least played domestic cricket.
"It would have been great to see the guys playing some domestic cricket at the backend of this summer, but we have to respect Cricket Australia's decision and for the ban to stand. We have to move on (to the series at hand)." 
(With inputs from PTI)