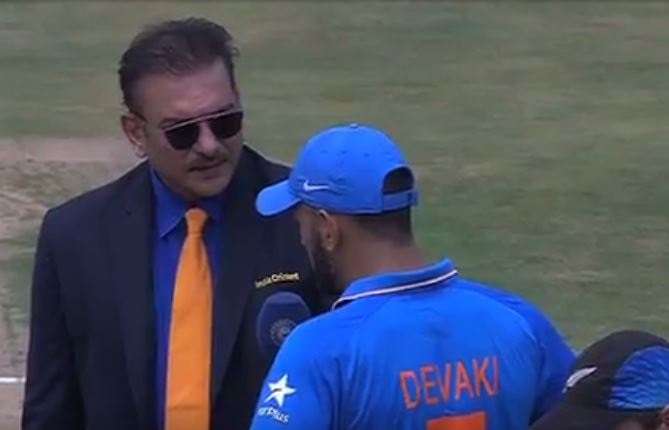 In the series-deciding fifth and final ODI against the New Zealand in Visakhapatnam on Saturday, Indian players were seen sporting a jersey having their mother's name printed on the back as a tribute to an important member of the family which doesn't get as much attention as the father does.
During the toss, when Ravi Shastri asked Indian skipper Dhoni about the reason behind playing with mother's name jersey, to that he said: "Mother's contribution' as important as a soldier's."
"We are quite used to having the surnames from the Dad's side, and what's important is to appreciate the stuff that Mothers have done for us. It's a very emotional connect and it's good that it is put on a public platform. I would like to request the whole of India keeps this in mind every day and appreciate them everyday," he added.
'Mother's contribution' as important as a soldier's, says India Captain @msdhoni during the toss #Sandesh2Mothers #Sandesh2Soldiers pic.twitter.com/4vRrq1IWtH

— BCCI (@BCCI) October 29, 2016
Earlier Star India, sponsor of the Indian cricket team, had launched a TV campaign called 'Nayi Soch' in which the three top cricketers are proudly seen wearing their mothers' names on their jerseys rather than their own names or surnames.
The ad featuring cricket stars MS Dhoni, Virat Kohli and Ajinkya Rahane had wonderfully promoted the importance of mothers in children's lives. 
Meanwhile, Dhoni won the toss and he elected to bat first.