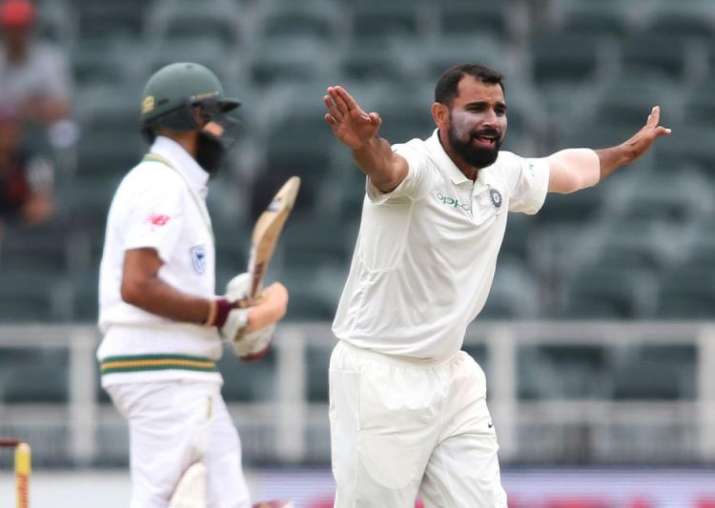 Under the guidance of Ravi Shastri, Virat Kohli-led India registered remarkable victories in six-match ODI series 5-1 and three-match T20I series 2-1 during their recent tour of South Africa. Amidst all the celebration, coach Shastri decided to take on critics, claiming that "they only feel happy, when we lose". India fast bowler Mohammed Shami supported Shastri's statement, saying such people just take out their "frustration" when the team suffers a defeat. (Also Read: Virat Kohli's backing helps us in giving our 100 per cent: Mohammed Shami to India TV)
"It's easy to comment from the outside about the performance of the team. We never listen to such people and avoid the remarks they make about us," Shami told India TV in an exclusive interview.
"They have themselves never achieved such things on the field that's the reason they take out their frustration on us. We strongly believe in giving our all on the field and leave the rest to destiny," he added.
Following the glory in limited-overs format after a Test series setback, coach Shastri said that people critisised them for their defeats but ignored their fight back in the third Test in Johannesburg.
"We always believed we could win. Very few people saw it, but we could have won both those games. Sometimes you feel in your country, people are happy when you lose. We pulled out a calculation where we looked at sessions and we were just two sessions behind and those cost us two Test matches. I said, take the positives out of that and go into the next Test match to win - not to draw - to win," Shastri told Mid-day.
The 27-year-old paceman from Amroha explained how off-field activities give a cricketer strength ahead of tough challenges.
"We indulge a lot in the off-field activities together and go on tours with our families. It refreshes our minds and that actually helps in giving our all on the field. The kids brings us positivity in our personal lives and helps us to play better on the field."
Just like coach Shastri, Shami was full of praises for captain Virat Kohli, who led the side from the front on the tough tour. 
"It doesn't matter whether we win or lose, we always stay together as a unit and never lose that trust in the players. The captain and coach have that belief in the team that we are a good unit and have that in us to perform at the biggest stage.
"Kohli always pinpoints the mistakes we make as players on the field during the match and give us his constructive feedback about the same. He backs us to the hilt despite worrying about the on-field results. We believe in giving our 150 per cent on the field," he added.