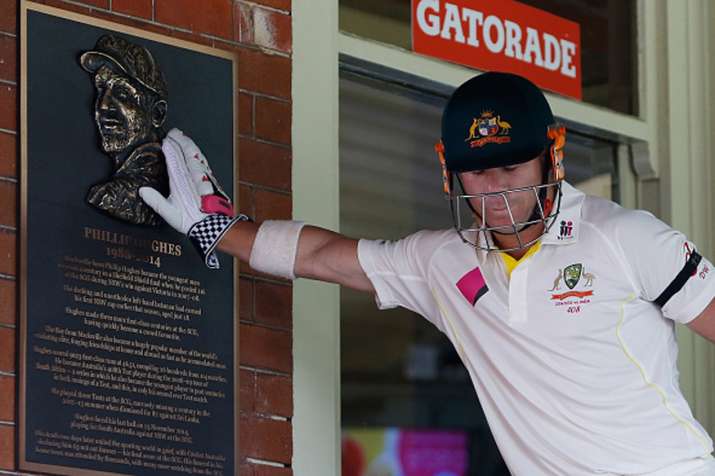 Explosive Australian batsman David Warner has dedicated his 18th Test century against Pakistan at the Sydney Cricket Ground to former teammate Phil Hughes who died at the age of 25 after being hit near the ear by a ball during a match at the SCG.
Talking about his 18th test century, the left-hander revealed that every time he walks out to bat at the SCG, Hughes is always in his thoughts.
"Before every time I walk out here we've got our little mate walking with us and always in the back of my mind when I walk out here, he's with me," Warner was quoted as saying by news.com.au on Tuesday.
Hughes, who played 26 tests for Australia, died three days short of his 26th birthday of a brain hemorrhage on November 27, 2014.
 "I always think he's at the other end with me. Every time I score runs here or score a hundred, it's always for him," Warner added.
Warner, who slammed 17 boundaries in a 95-ball knock, became the first Australian batsman to hit a century in the opening session of a Test match here.