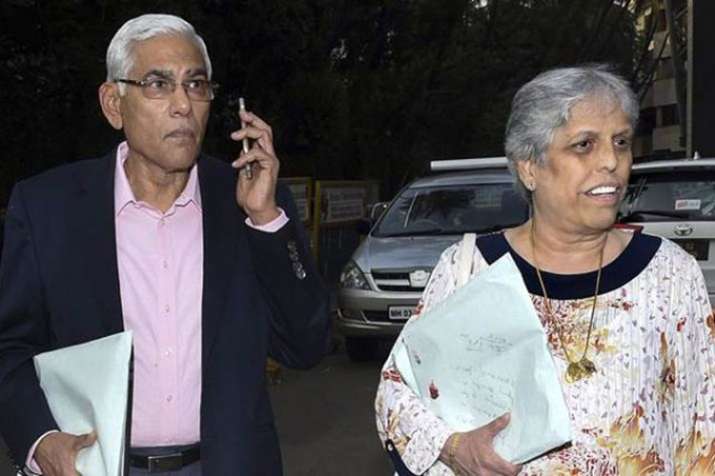 The Supreme Court-appointed Board of Control for Cricket in India's (BCCI) Committee of Administrators (CoA) on Friday said that they are in talks with the Indian government regarding the boycott of the 2019 World Cup clash between India and Pakistan. 
Amid calls to boycott Pakistan from the marquee event in England and Wales, Vinod Rai, the chief of CoA, said the ultimate decision lies with the government of the India but added that it would individually urge ICC members to "sever ties with any nation that is a terrorist hub".
Rai made the statement after the CoA meeting ended in New Delhi.
Rai also said that the BCCI will write to world cricket's governing body, the International Cricket Council (ICC), mentioning two concerns about the game against Pakistan.
"We will express concerns to ICC. We are in talks with government on scheduled India-Pakistan clash in World Cup. June 16 is far away," Rai said.
Not making any further comments on whether India will boycott the World Cup game against Pakistan,  Rai said the BCCI will ask ICC for more protection for players during the mega event.
 "We are expressing two concerns to the ICC. We will ask for more protection for players during the World Cup and we will tell cricketing nations to severe ties with any nation that is a terrorist hub," Rai added. 
The call to boycott Pakistan has been made by some prominent voices such as former captain and Cricket Association of Bengal (CAB) President Sourav Ganguly and senior off-spinner Harbhajan Singh.
Among the current players, leg-spinner Yuzvendra Chahal and pacer Mohammed Shami have called for decisive action to deal with terror strikes carried out by Pakistan-based terror groups. 
The Pulwama terror attack, that claimed the lives of over 40 CRPF personnel, has escalated the diplomatic tensions between India and Pakistan, the reverberations of which are also being felt in the sporting arena.